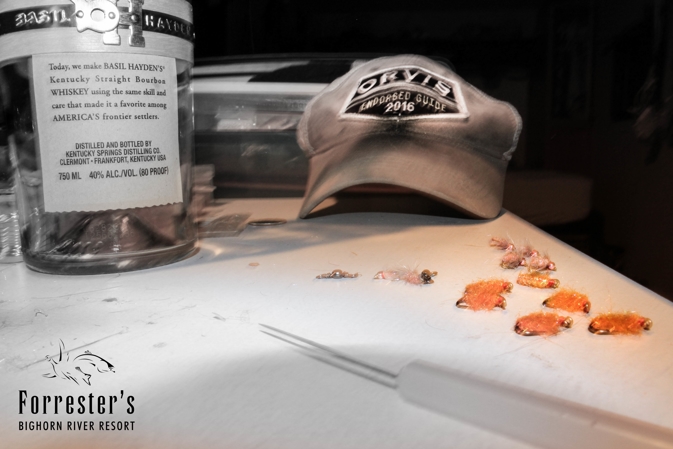 Fishing Report:
Size 16-18 Grey Ray Charles
Size 16-18 Pink Soft Hackle
Size 16-18 Orange Scud (Works best Afterbay to 3-mile)
Size 18 Zebra midge
River flow: 8,500cfs
Water Temp: 37.4 F
Mountain Snow pack: 133% of average and rising
The river is still flowing high at about 8,500 cfs and some are predicting the river to stay high for as long as July.  BUT no fear, the fishing has been incredible!  The fish are hungry and the fishing will only get better as the water temperature starts to increase.   Many people worry about wade fishing dry flies in high water.  Something to remember is that the Bighorn River has a ton of great side channel fishing in high water.  The water has been high enough for long enough that fish have started to move into the side channels providing anglers with some rare and exciting Bighorn River fishing opportunities. 
The most effective way to fish the bighorn right now is nymphing with a long leader (9ft +) and lots of weight to get it down to the fish.  Although fish are creeping into the side channels a majority of hungry trout are still lurking in traditional early spring spots.  Deep calmer water and deep seams on the main river channel are big producers.
The water temperature is still cool at 37.4 degrees so the Blue Wing Olives and midges aren't hatching in huge numbers, but great spring dry fly fishing is just around the corner!
Forrester's Bighorn River Resort