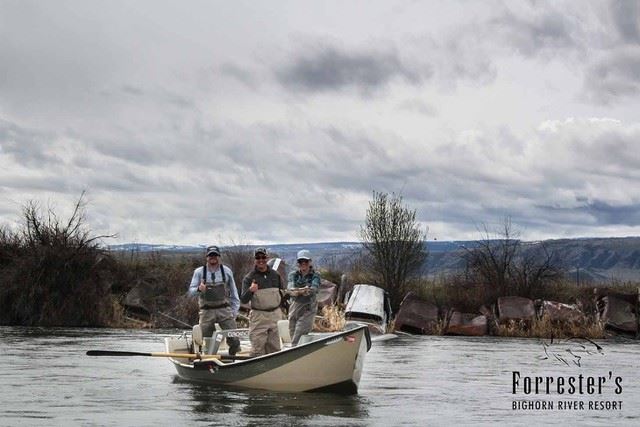 River Data:
River flow: 10,026 cfs
Water Temp: 41.7 F
Mountain Snow pack: 146% of average and falling
Hot Flies:
Nymphs:
Size 14-18 Grey Ray Charles
Size 14-18 Pink Soft Hackle
Size 16-18 Orange Scud (Works best Afterbay to 3-mile)
Size 16-18 Baetis Nymphs
Dry Flies: Blue Wing Olive Mayflies
Size 16-18 Cripple Thor
Size 16-18 Snowshoe Baetis
Size 16-18 CDC Student
Streamers:
The fish are still lethargic, but will chase a streamer a little bit if conditions are right. Cloudy days in the deeper holes and throwing to the bank are the best bets for streamer eaters.
The water temperature is warming up a little and the fish are starting to eat Blue Wing Olives wherever you can find a place where dry flies will pile up. Seam lines, slow moving water flats and tail outs are great places to look for dry fly eating trout. Blue wing olives hatch best when you have a warm morning followed by a cooler and cloudy afternoon with precipitation.
For Nymphing purposes the trout are in deep slow water typical to spring fishing on the Bighorn River. Also in the spring; hungry trout tend to linger in some spots more than other spots. Don't give up if your fishing is slow in a typical spring spot. Move to another spring water spot and when you find them eating you'll find A LOT of them eating. If your fishing out of the boat; probe the banks for trout. Those trouty looking pockets on the bank hold more trout in high water than any other time of the year on the Bighorn.
Happy Fishing from your friends at Forrester's Bighorn River Resort.