Fly Fishing the Bighorn River
The Bighorn's course is as unique as its fishing. After flowing out of the Rocky Mountains and through much of Wyoming the river flows into Bighorn Lake which is created by Yellowtail Dam.
Yellowtail is a 525 foot concrete dam that fills a remarkable 71 mile "breath taking" canyon and offers recreation for boating enthusiasts. But it isn't until the river releases from the bottom of the dam that the fishing becomes world-class.
This clear and cold release creates nearly 30 miles of prime wild trout habitat. Also worth mentioning is the Afterbay Dam, one mile below Yellowtail Dam, which takes the fluctuation out of this hydroelectric dam, which is prominent in tail water fisheries.
The result is constant flows year round.
---
Book your stay at our Montana fishing resort now. Call (406) 333-1449!
---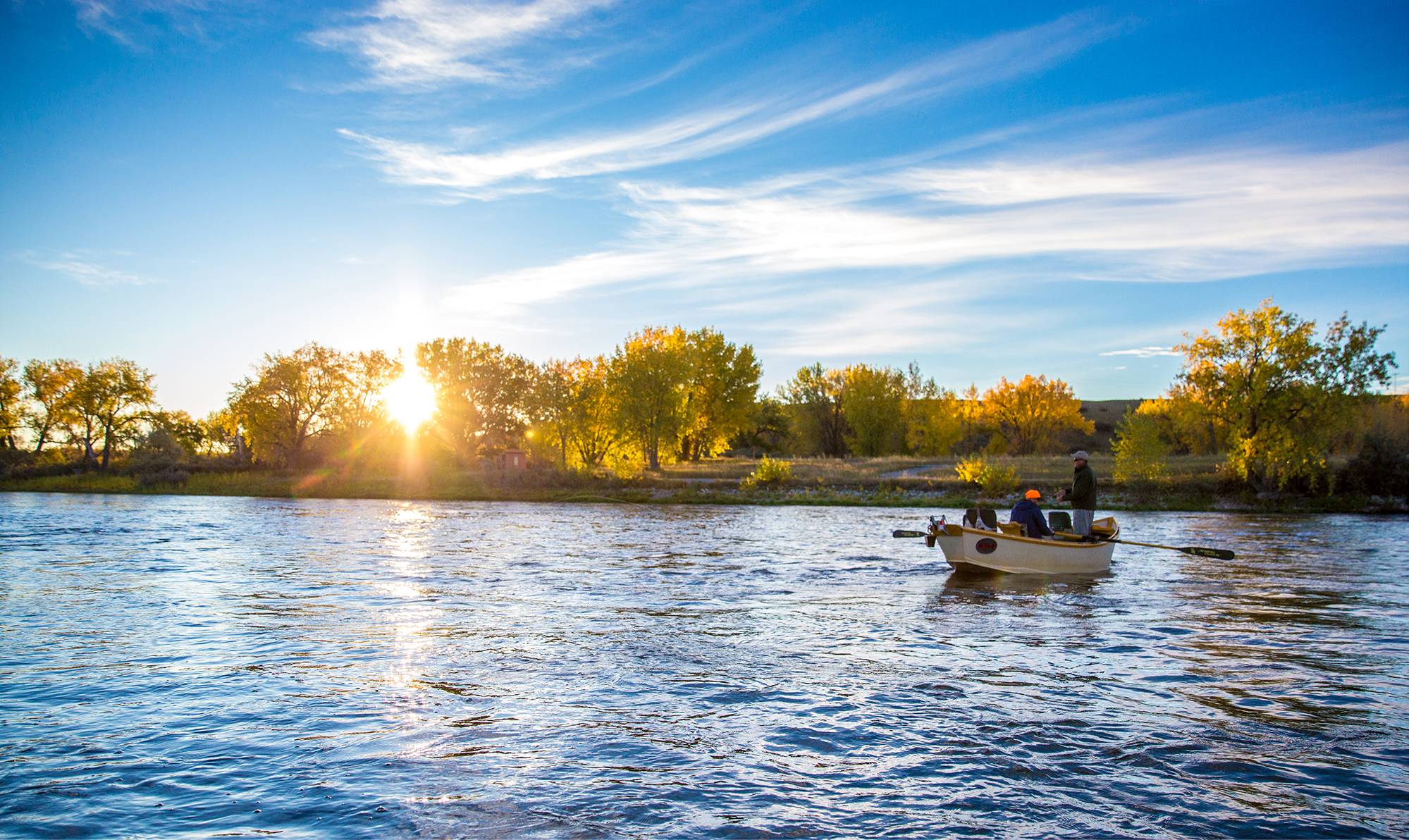 Enjoy The Luxury and Comfort of Montana's Premier Fishing Lodge
The Bighorn is arguably one of the finest streams in the state - and in the world. The high fish count per-mile is one thing, but the potential for a lifetime trophy brown or rainbow trout is very good on this river.
Browns average around 16 inches and rainbows average just a touch larger. Hatches are prolific the entire year and because the Bighorn is in the southeastern corner of the state and at a lower elevation than many Montana streams it can, and does, fish well the entire year.
The landscape is equally impressive with rolling plains, sparsely placed cottonwoods, and willows. Gravel and grass islands, with the oh-so-inviting side-channels, are found throughout the river.
These islands create unique riffle corners, side channels and drop-offs that always yield some great fish and great memories.
As one of Montana's premier fly fishing locations, the Bighorn truly is one of the great fisheries in the world. It offers the fly fisherperson the experience of a lifetime. This river always lives up to the legendary status it has earned.
---
Call (406) 333-1449 today to book your stay at our Montana fly fishing resort.
---
Contact Us
We have a team member ready to assist you!