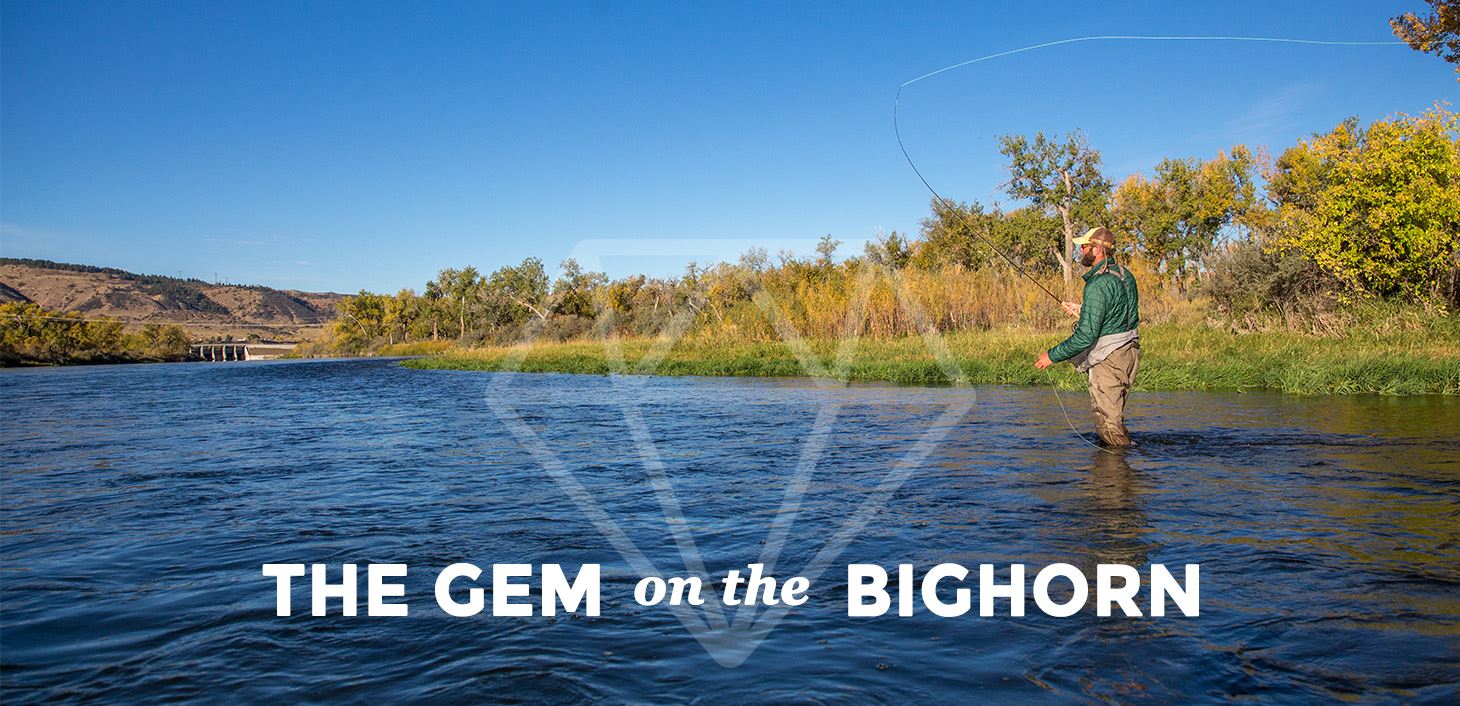 When people think of the Bighorn River, they think about great trout fishing and beautiful Montana scenery. They think about good conversations and jokes with old friends and that once and lifetime chance to hit the greatest dry fly hatch of their lives. At Forrester's Bighorn River Resort we aim to make all those things happen. However, we want to elevate the experience that gets you there.
PRIVATE CABINS WITH A VIEW
Forrester's Bighorn River Resort is the only Bighorn River fishing lodge of it's class that offers private cabins complete with your very own private deck that overlooks the Pryor Mountains and the Bighorn River below. Each cabin is situated with it's own bathroom, two queen size beds and relaxing furniture.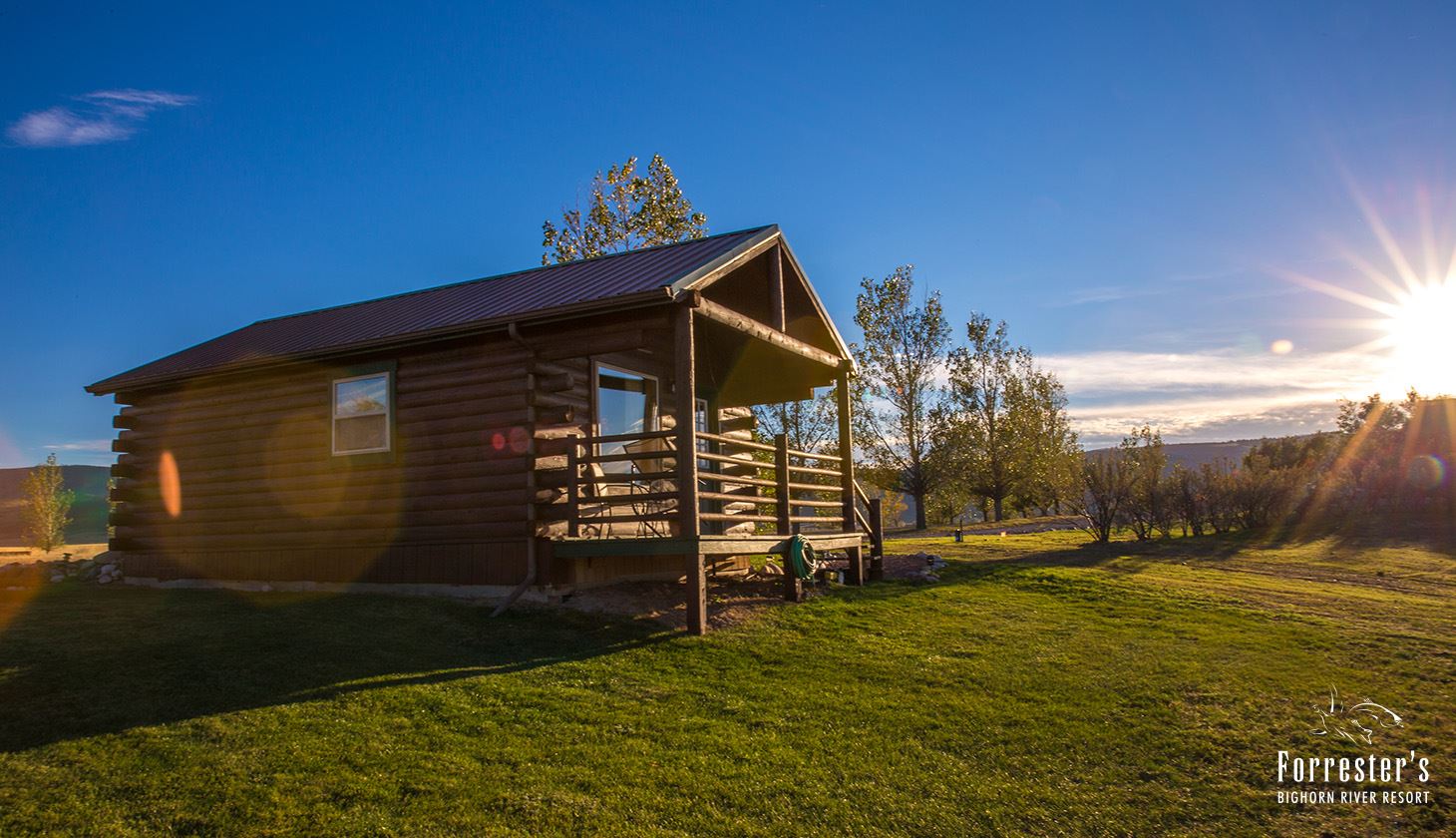 Each cabin is stocked with everything you need to make your stay as comfortable as possible including:
Wireless internet
Non-alcoholic beverages
Fridge
Coffee Maker with organic coffee and tea
Air conditioning
To learn more about our private cabins, click here.
DELICIOUS, SEASONAL CUISINE
Chef Frank Kerstetter has an impressive resume and he holds nothing back when preparing delicious cuisine for the river resort's guests. Frank's presentation is as divine as his dishes flavor. Frank's cuisine is a touch of elegance in rugged big sky country and it's guaranteed you will be blown away.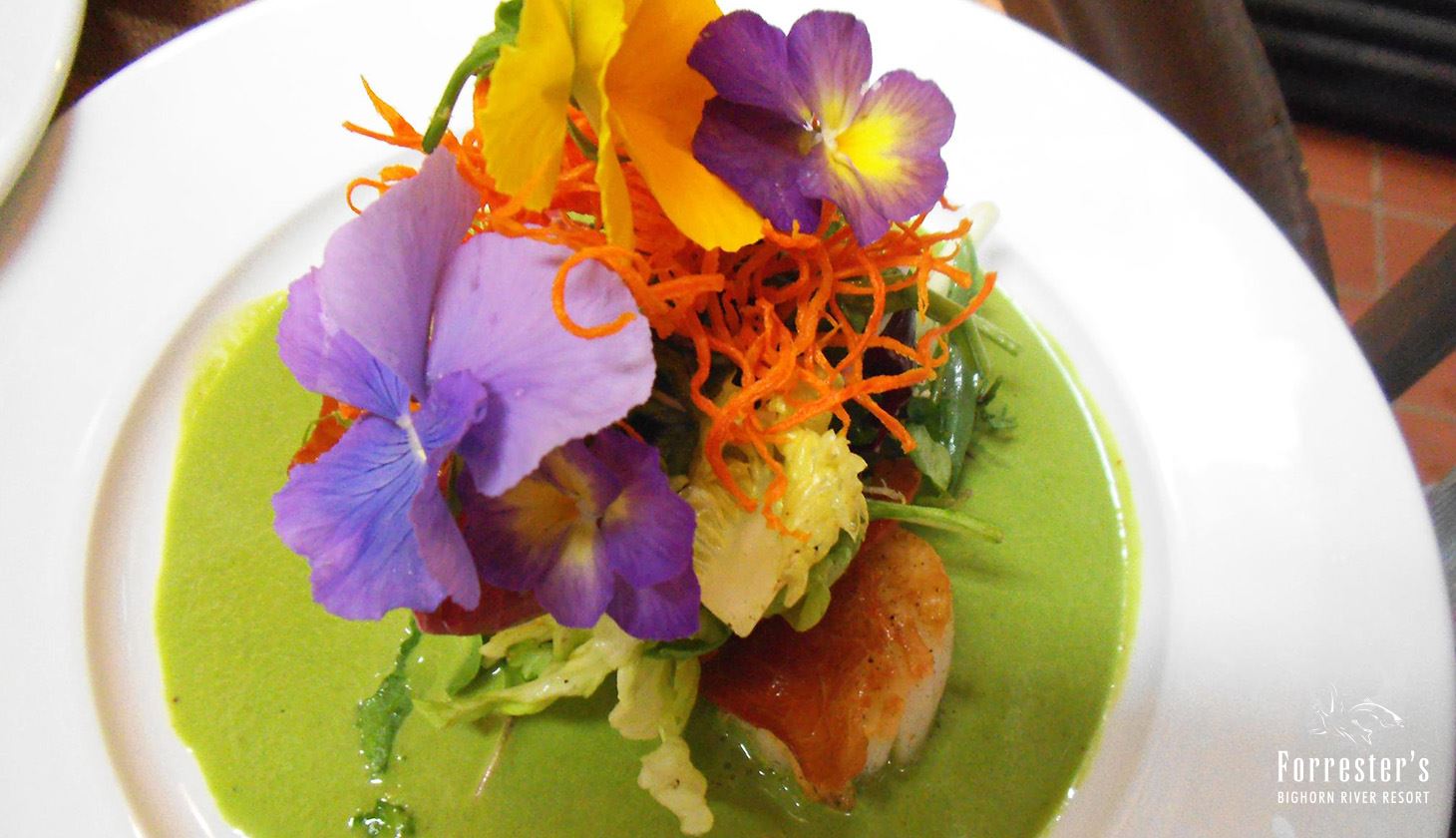 Put simply, it is not possible to find a dining experience like this anywhere else in Montana. The Resort is proud and overjoyed to call Frank Kerstetter their Executive Chef. With over 30 years of culinary experience, a decade of which he has spent with Forrester's, Frank affords the resort a level of excellence that continues to set them apart from the competition. Frank's expertise with wine pairing, pastries, breads, charcuterie, and artistic meat and fish preparation allow for a ever-changing menu of only the finest and freshest fare. It is no joke that guests come for the fishing, but return for the cuisine. To view a sample menu, click here.
GORGEOUS SCENERY ABOUNDS
When Nick and Francine Forrester were looking for a piece of property to build their Hunting and Fishing Lodge they wanted something with a nice view and river access. They picked the perfect property with 360 degree views and a ¼ mile of the Bighorn River frontage. The Resort boasts gorgeous views of the Bighorn Mountains to the South and South East, the Pryor mountains and Bighorn River to the West and the rolling grasslands of the Crow Reservation to the North and North East.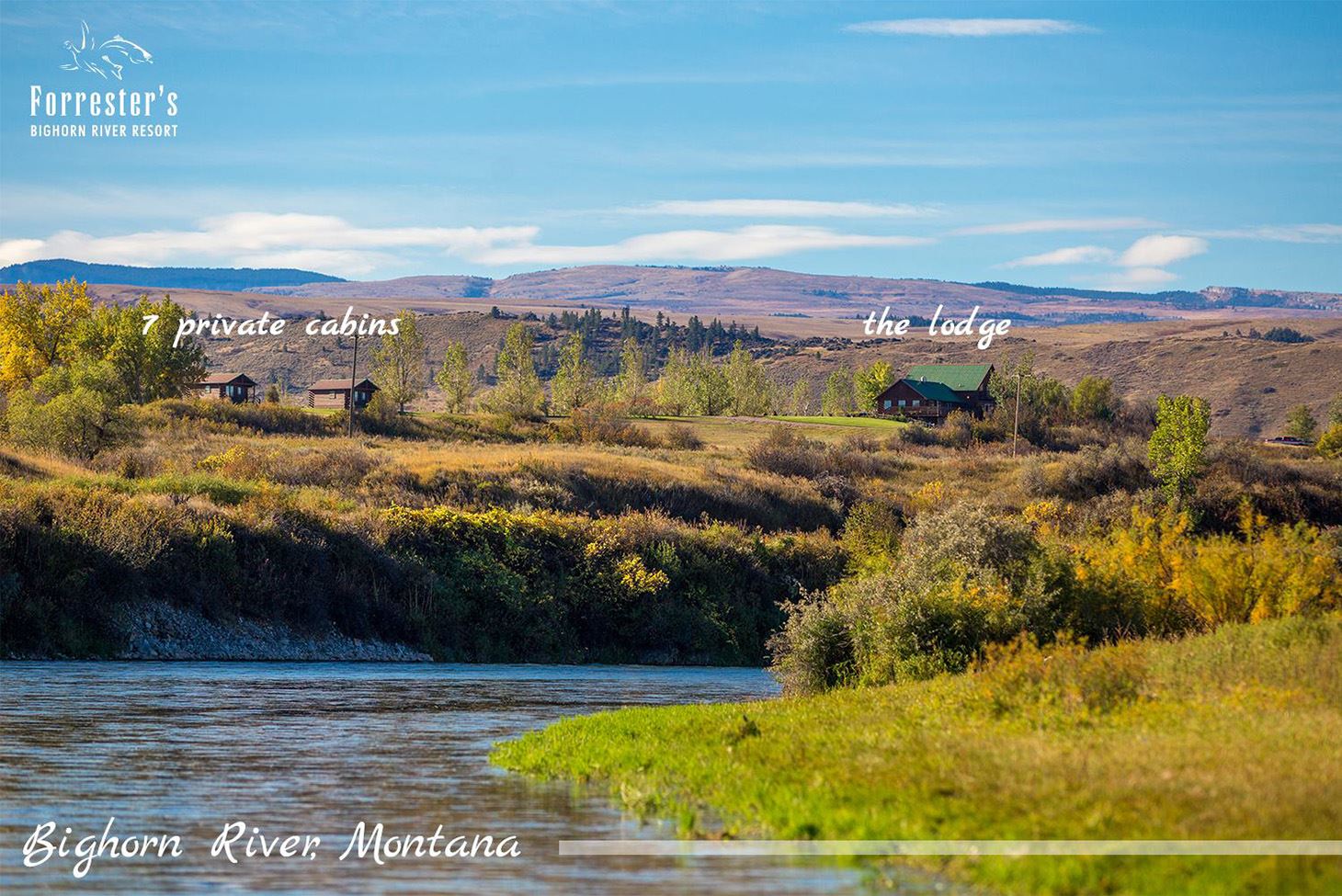 PROFESSIONAL & EXPERIENCED GUIDES
Forrester's Bighorn River Resort's fishing guides are both professional and courteous. They are experienced fisherman and teachers and will always work hard to make sure you have a great day on the water. The Resort and your fishing guide will fully outfit you with everything you need including flies and daily beverages. The only thing you have to bring is a smile!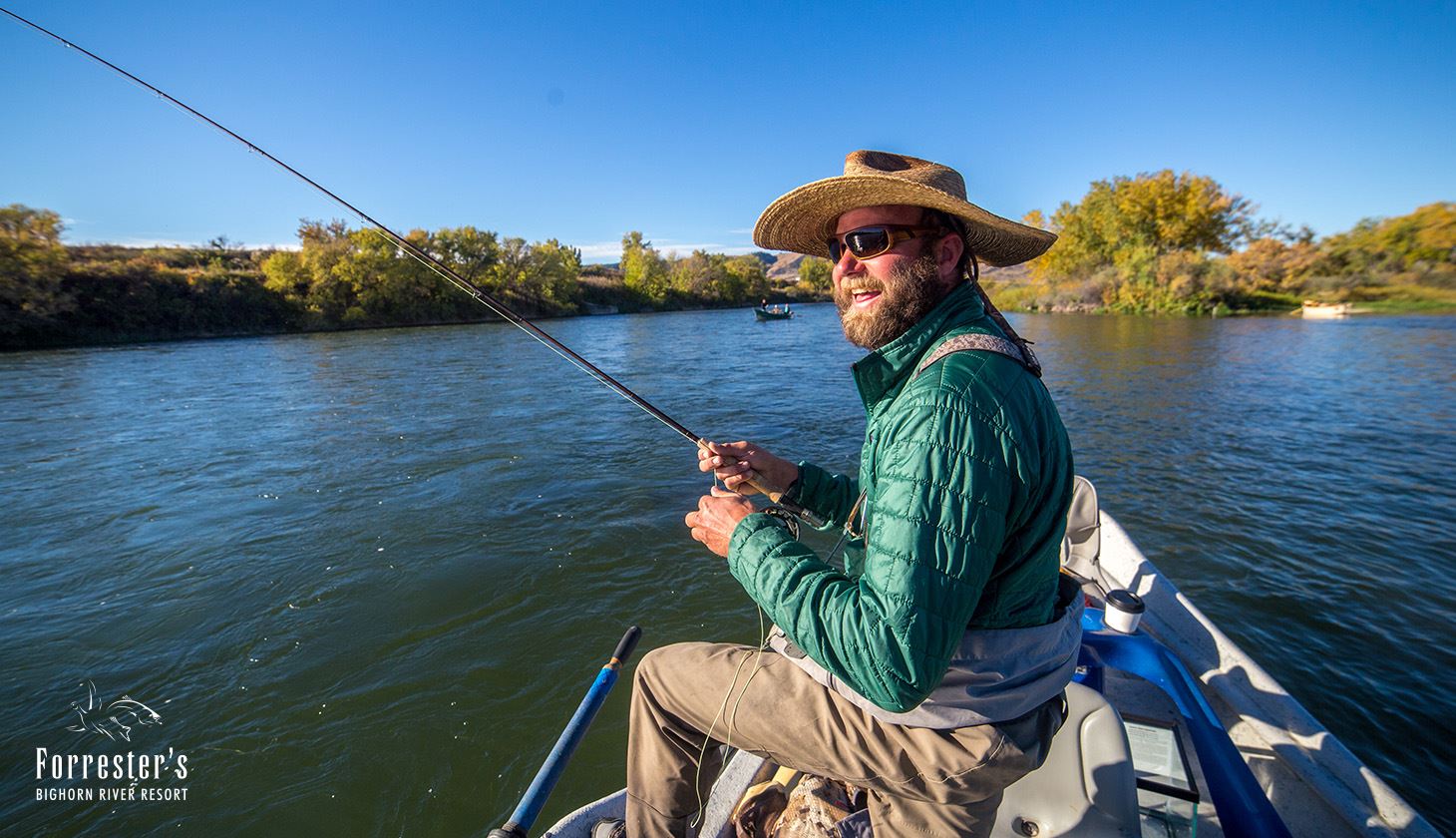 THE FORRESTER'S EXPERIENCE
Everything that has been created at Forrester's Bighorn River Resort works cohesively to set the stage for an unforgettable experience, both on and off the river. It's their passion to be able to offer an experience that goes way beyond what happens on the River itself. Yes, without a doubt, the fishing will be spectacular and bountiful, as the famed Bighorn's reputation speaks for itself, but it is the lodging, cuisine and unparalleled customer service at Forrester's that truly sets them apart from competitors. We seriously hope you consider Forrester's for your next Fly Fishing trip. Please feel free to reach out should you have any questions or would like a reference from one of our past clients.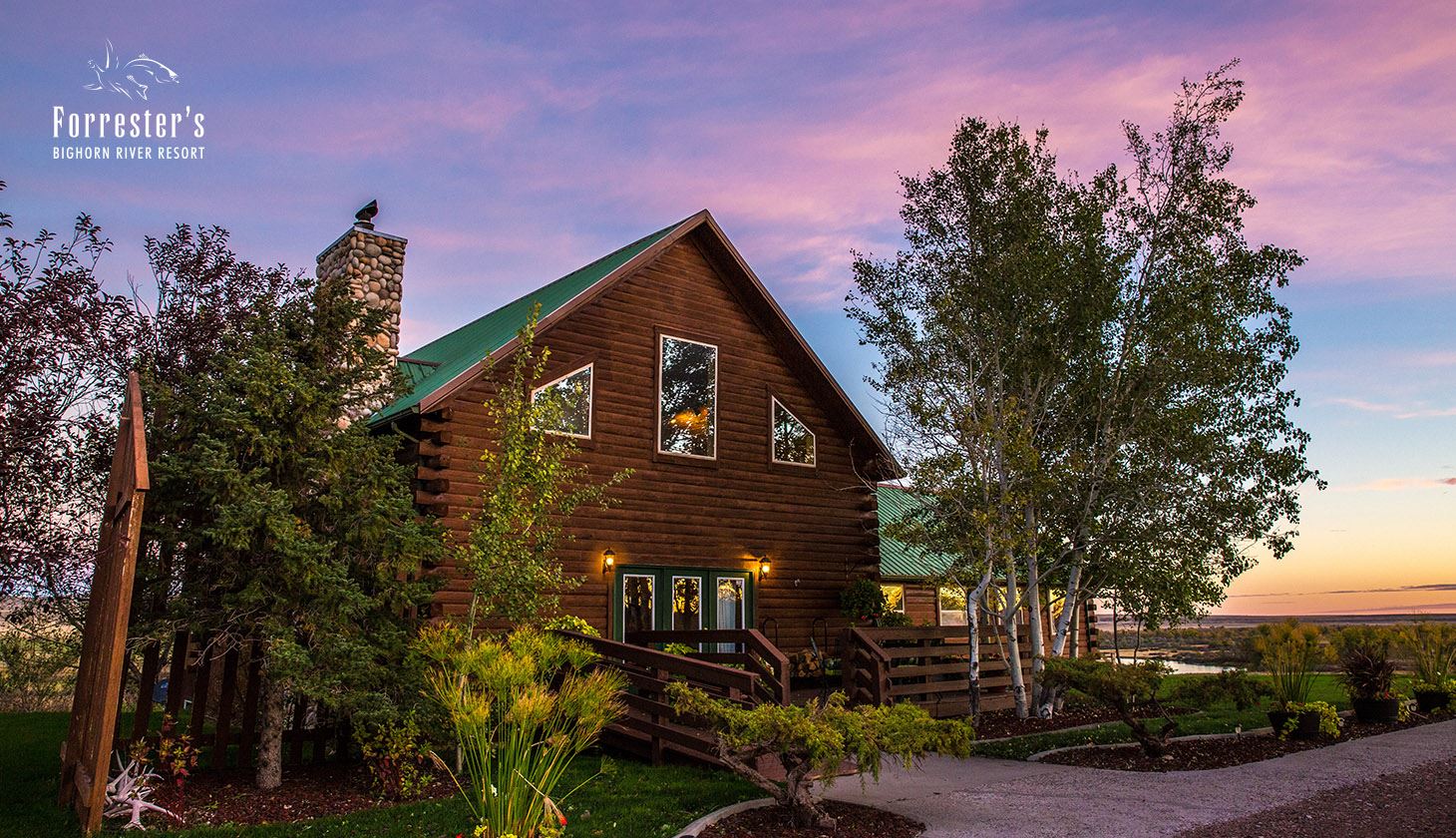 If you have any questions about Forrester's Bighorn River Resort, please do not hesitate to contact us here or call the Lodge at (406) 333-1449. We look forward to hearing from you!
THANKS FOR READING, FROM ALL OF US AT FORRESTER'S BIGHORN RIVER RESORT