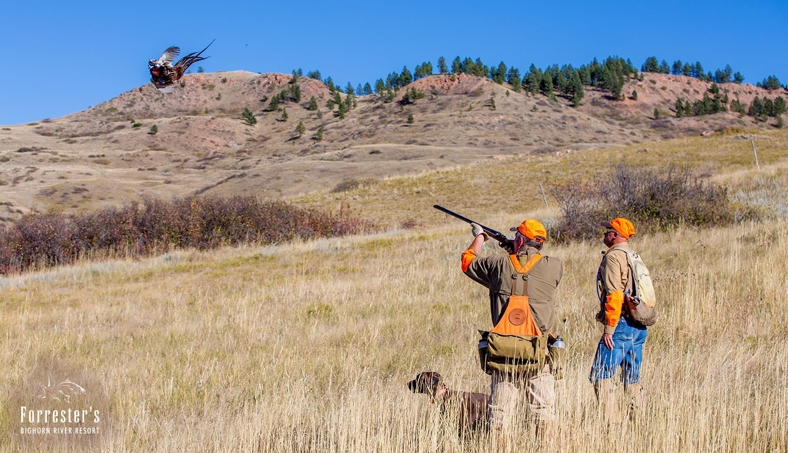 At Forrester's Bighorn River Resort, the beautiful Ringneck Pheasant populates our land and is available for hunting. However, these upland game birds pose quite a challenge because they use the thick, grassy lands to escape and hide from predators, including hunters.
Helpful Pheasant Hunting Tips
Use a bird dog. While many hunters find success in flushing out birds on their own, having a dog enables you to find even more pheasants. In addition to finding the birds, a dog can also track them down after they are shot. The joy of working with good dogs is an experience like no other.
Know the land. Not only is it important to know where the pheasants are located, but also for safety purposes by knowing where other hunters can access the area.
Look out for pheasant signs. There are several indicators of pheasants in your presence. In the mornings, you can hear them crowing. In the evenings, they tend to venture out and feed before bedding down.
Practice makes perfect. Before you go hunting on public land, our Montana hunting resort offers plenty of space for developing your hunting skills. If you are looking for a place to train your dog before the hunting season, then doing so at a private hunting club such as NAVHDA, which provides an excellent way to prepare your dog for the season.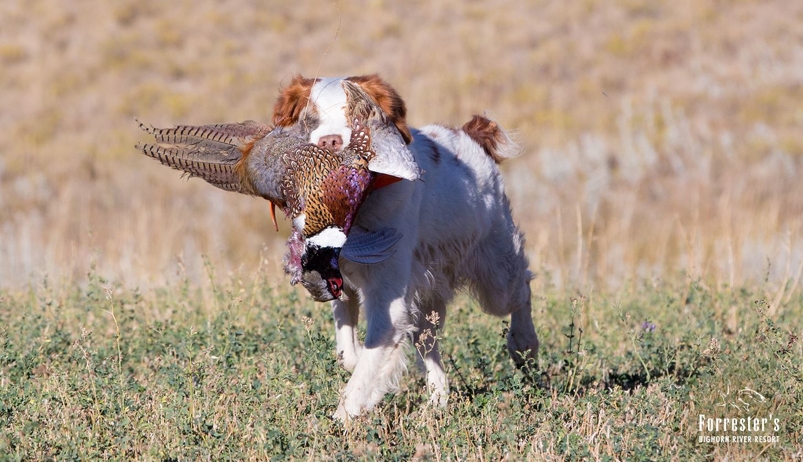 For more information about our hunting services, more hunting tips, or dog training, contact Forrester's Bighorn River Resort and speak with our professional staff today.