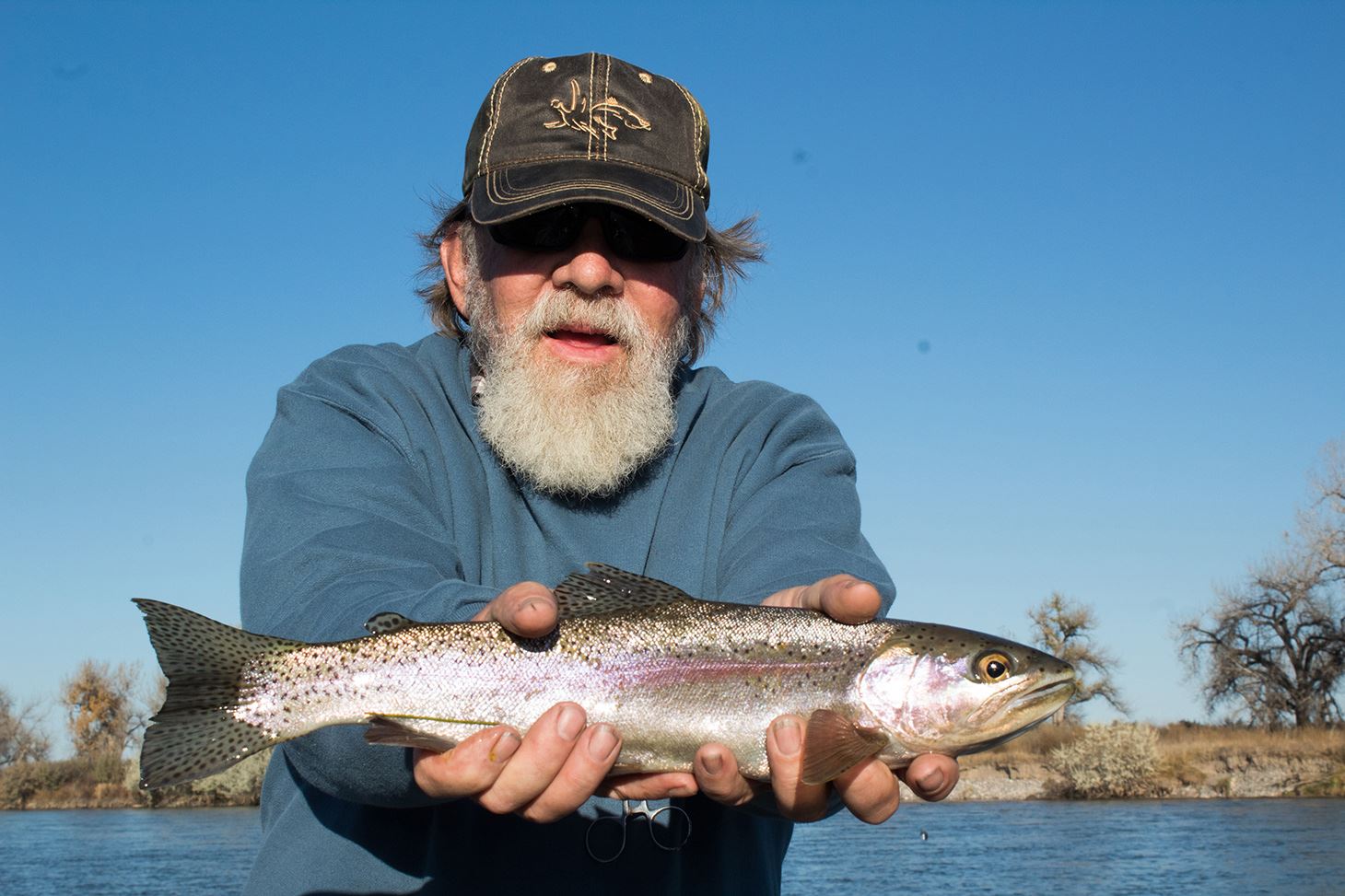 River Data:
River flow: 3000 cfs
Water Temp: 55 F
The water temperature is lower and for some strange reason they're eating a worm again. There are still lots of Blue Wing Olive May flies around, so make sure you include a baetis in your fishing methods. Another interesting thing to note that this is the time of year when you see thousands of little tiny leeches or snail larvae on the river bottom. To the best of our knowledge nobody has perfected the perfect fly to imitate them and I imagine they would be hard to fish as the leeches are so good at clinging to the rocks. They would be no bigger than a size 14 and have a traditional leech looking body. Perhaps this is why trout have keyed onto the San Juan worm again.
Hot Flies:
Nymphs: Sow bugs, Baetis nymphs, Pseudo nymphs and scuds.
Method: 4-7 foot 3x or stronger leader to one BB. 1ft or so to the first fly and1ft or so to the second fly on your tippet.
Size 16-18 Tan Soft Hackle Ray Charles
Size 16-18 Gray Soft Hackle Ray Charles
Size 16-18 Carpet Sow Bug Gray and Tan
Size 14-18 Olive and Orange scuds
Size 18-22 Black Baetis Nymph
Size 16-20 Wonder Nymph (olive and black)
Size 14-16 Miniature leech pattern
Size 6-10 San Juan worm
The trout haven't moved out of the deeper water except on the cloudy days when they will move into the riffles to chow on emerging Baetis nymphs. The quality of the nymph fishing varies day to day. For some reason the San Juan worm is back in play and that's probably due to the millions off leeches or snail larvae in the river. Concentrate your nymph fishing in the deep water and heavy seem lines.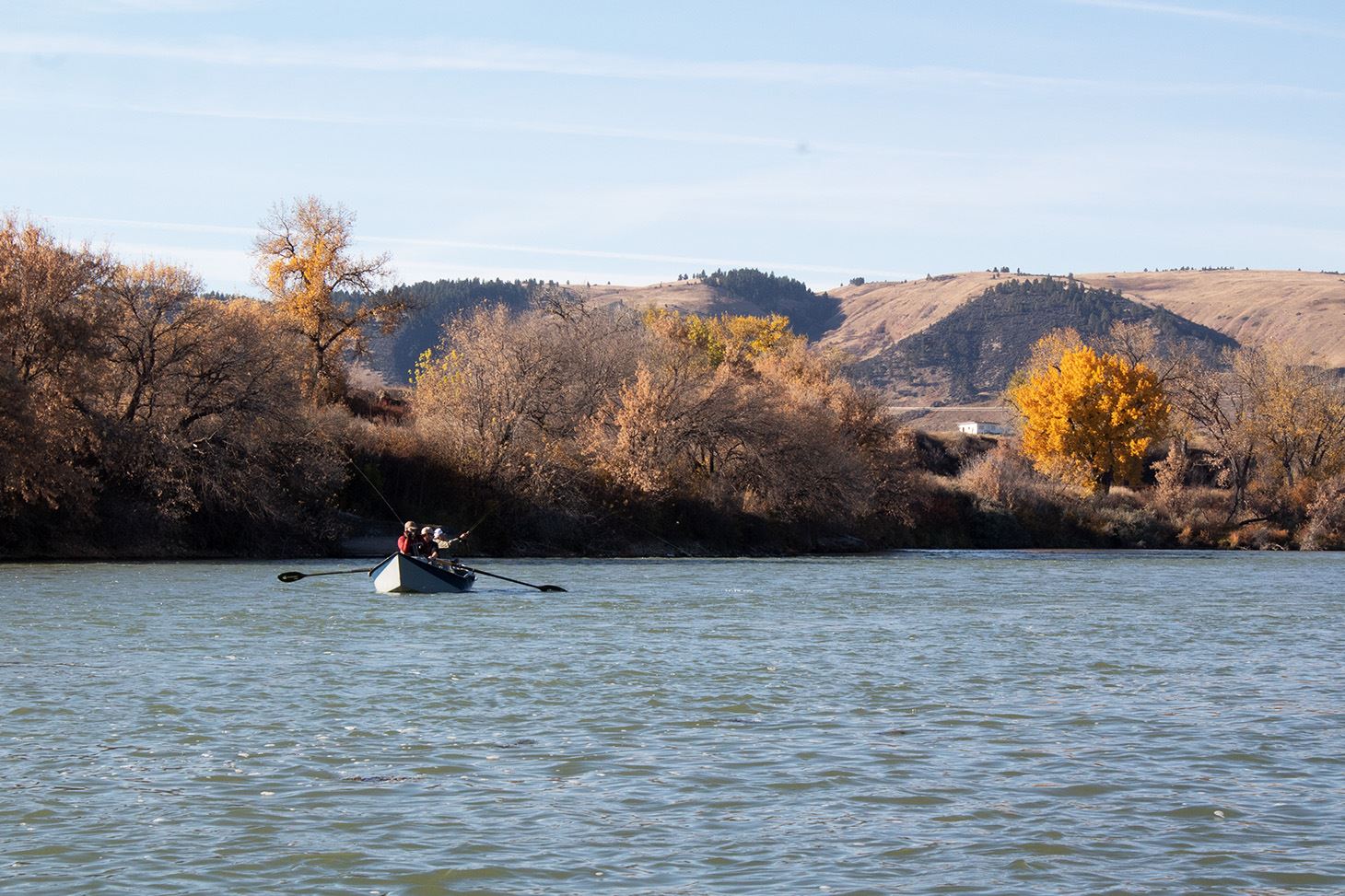 Dry Flies: Fall Baetis and Pseudo's
Method: 9-foot 5x leader to the top fly. 1ft or so leader to the second fly.
Size 14-18 Baetis Duns and Spinners (smoke jumper, cripple thor)
Size 18-20 Pseudo duns and spinners
The trico fishing has wrapped up for the year, but the Blue Wing Olive fishing has replaced it. There are less Pseudo's around, but they can still be found in the afternoons. Blue Wing Olive mayflies hatch the best on cool cloudy afternoons.
Streamers:
Colors: White, olive, black, brown, red and yellow Especially WHITE
The fall streamer bite hasn't really kicked in yet, but there are some trout looking. Concentrate your streamer efforts in the riffles, below the shelves and the fast heavy banks.
Happy Fall Fishing from Forrester's Bighorn River Resort!