The 2017 fishing and hunting season has come to an end at Forrester's Bighorn River Resort. It was an incredible fishing season full of lots of unexpected and fun opportunities. From the Emerald shiner flush over the dam to the extended Trico season. The fishing was incredible. Pheasant numbers were stable on the Bighorn River and multiple cold fronts gave us some very unique waterfowl hunting opportunities. In early November the rapid cold front that moved in brought thousands of Snow geese to the Bighorn River valley. To the best of this writer's knowledge two banded birds were harvested on the Bighorn River this year. A mallard that was banded near Fairbanks, AK and a goose that was banded in Oregon. Both were the first bands for each person that harvested them. One was a Grandfather's last hunt on his grandson's first. It was truly a momentous occasion for all of us in the group. 2017 was an incredible year at Forrester's Bighorn River Resort and 2018 is shaping up to be even better.

Forrester's is adding to it's already incredible amenities list by building a conference room. The conference room will be professionally appointed with everything needed for a presentation, strategy meeting or conference call. The Lodge is setup with wifi and Verizon cell phone service is great in Fort Smith. Clients will be able to bring the entire meeting to the Resort and skip one step of the business trip in Billings. Our well-appointed private cabins make for the perfect accommodations to entertain clients or provide associates with a much-deserved retreat. The exquisite cuisine will top off your day as you experience culinary magnificence in a rustic setting. People tell us they came for the fishing, but will come back for the food. Forrester's offers all the elements to make your business meeting or entertaining trip a complete success!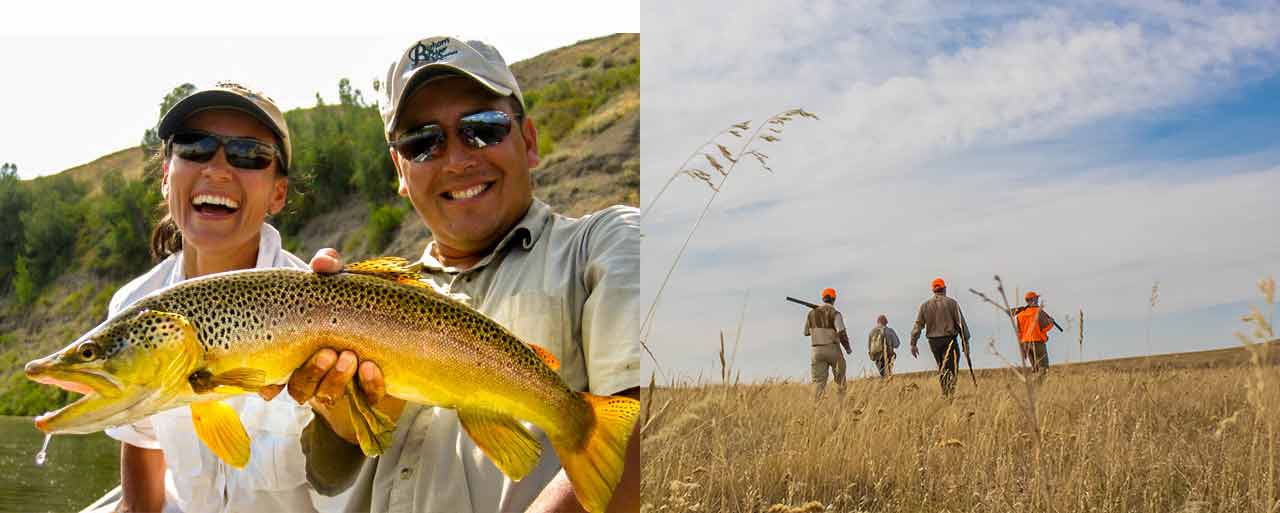 Forrester's already boasts incredible fishing, exclusive hunting and world class lodging. We're taking it a step further and building onto a more relaxed experience for our guests in 2018. We'll be adding on to our wellness program and boosting activities for families and non-fisherman. The Bighorn Reservoir that feeds the Bighorn River is considered a hidden gem in Southeast Montana. It's red rock walls surrounded by beautiful pine forest, wildflowers and grasslands makes it one of the most scenic places on earth. Wildlife is abundant in the canyon including black bears, elk, deer, buffalo and the occasional bighorn sheep. The lake stretches 72 miles into Wyoming where it turns into a river again. The lake is the perfect place to explore with kids or simply go for a cruise.

Forrester's Bighorn River Resort is only minutes from the Custer Battlefield site and many other historical landmarks from the frontier days. The Bozeman trail used to cross the Bighorn River only a mile from the Resort and the story of Lewis Clark is played out along the Yellowstone river bottom, less than an hour away.
Forrester's Bighorn River Resort encourages you to come enjoy our exquisite cuisine, world class lodging and experience an incredible outdoor experience in Southeast Montana.
Thanks for your interest and we hope you'll be part of our exciting 2018 season!
Forrester's Bighorn River Resort