River Data:
River flow: 3000 cfs
Water Temp: 63.5 F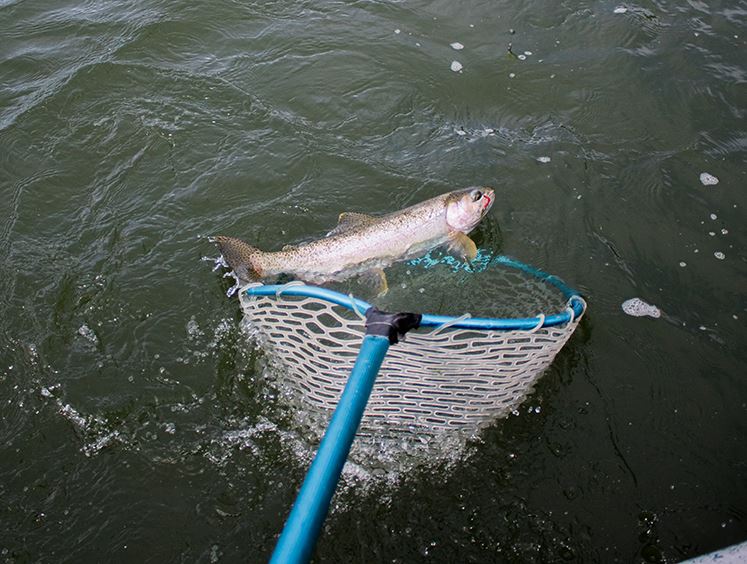 Tricos are still going strong on the Bighorn River, but the fish are getting selective. It seems that some days fish don't even want to come to the surface for them. In fact the better fishing has moved back to the subsurface stuff, but make now mistake it's tough out there.
Hot Flies:
Nymphs: Sow bugs, caddis emergers, pseudo nymphs, scuds, sunken trico., and worms.
Method: 7 foot 3x or stronger leader to one BB. 1ft or so to the first fly and1ft or so to the second fly on your tippet.
Size 16-18 Tan Soft Hackle Ray Charles
Size 16-18 Gray Soft Hackle Ray Charles
Size 16-18 Carpet Sow Bug Gray and Tan
Size 16-20 Caddis Emerger (Poodle sniffer, big mac, or bead head caddis)
Size 18-22 Pseudo Wonder Nymph
Size 18-22 Pseudo Quill Nymph
Size 18-22 Black Baetis Nymph
Size 18-22 Sunken Trico
Size 6-12 Chenille worm (purple, red and brown)
Size 12-16 Orange Scud
Trout are after a few unusual suspects for this time of year. They've started eating an orang scud on the upper river and a worm on the lower river. These should be your top bug, but it doesn't often work to run them both at the same time because they are eating them in different sections of the river. The second fly is still up for huge debate. Some guys are getting them on Pseudo stuff and others small black baetis. Some on midges and caddis. Basically there is no real answer to what you should run as a second fly. For your top fly stick to the orange scud above three mile and the worm below three mile. Roll the dice with the second fly.
Dry Flies: Caddis in the evenings and Trico's in the early mornings. Keep your eyes peeled for pseudo sipping trout all the way down the river all day.
Method: 9 foot 5x leader to the top fly. 1ft or so leader to the second fly.
Size 16-20 Black Caddis patterns. Both Black CDC and elk hair caddis patterns are working well.
Size 18-22 Trico spinners
Size 18-22 Trico duns
Size 18-20 Psedo duns and spinners
The warm water temperatures have really slowed the fishing down. The trout have gotten extremely picky on the surface bugs and some places aren't trying to eat them at all like they should be. In some instances you can cast your dry flies above the the fish and they wait for them to float by and then come back up and start eating the real ones again. They've gotten tough but the water temperature should be cooling down with these cold nights and mild days. Colder water temperatures should bring better fishing conditions.
Streamers:Colors: White, olive, black, brown, red and yellow Especially WHITE
The streamer bite is day to day. Certainly cloudy days are better, but there are so many bait fish on the banks that it's impossible for all the trout to ignore them. The whitefish, sucker, rainbow and shiner minnows are everywhere and with less slack water on the banks they are constantly getting flushed into the main river channel where hungry trout await. Fish the streamer to the banks and back at about a 20degree angle and strip it quickly into the main river channel.
Happy Late Summer Fishing from Forrester's Bighorn River Resort!