Spring is here at last!
The Birds are in full song on the river banks and the water is crystal clear. Every spring the Bighorn River boasts amazing big sky views of rolling grass hills, blossoming Russian Olive and budding Cottonwood trees. The bees are out getting busy buzzing around looking for pollen to start replenishing the next winter's supply of honey. The Bighorn River in Southeastern Montana is truly a magical place in the spring. Forrester's brings out the best of spring with our perfectly appointed lodge perched perfectly on the bluffs of the Bighorn River offering sweeping views of the Bighorn River Valley and Bighorn Mountains.

Chef Frank Kerstetter is back with a brand new menu of incredible dishes inspired by the wild fare that Montana has to offer. It wont be long until Morrell mushrooms start to grow on the islands and wild asparagus can be found in the secret spots. Frank Kerstetter utilizes all natural and local ingredients in a lot of what he creates in the kitchen. What produce Frank can't source from the wild river banks of the Bighorn River is grown in Forrester's bountiful gardens. New starting last season is a group of bee hives set away from the main building where Frank can source his own natural honey. These wild dishes will razzle and dazzle your taste buds as only Frank Kerstetter's culinary expertise can. Experiencing the elegant cuisine in a rustic Montana setting is something all food lovers have to enjoy at Forrester's Bighorn River Resort.
The Bighorn River is in great shape this spring. The fishing has been incredible. The projected flows are going to be good for the rainbow spawn and the wade fishing this summer. After the little bit tougher year on the Bighorn River last year we are all excited for a brand new fishing season this year. Already the dry fly fishing has been better, the nymph fishing more fantastic and the streamer fishing incredible! It looks like our spring weather is here to stay and the fly rods are all rigged up the right way.

Take advantage of the perfect fishing, the perfect views and the perfect food at Forrester's Bighorn River Resort this Memorial Day for 25% off. Right now Forrester's is offering a 25% discount off our all inclusive full package rates per person for Memorial Week May 25 – June 1, 2018.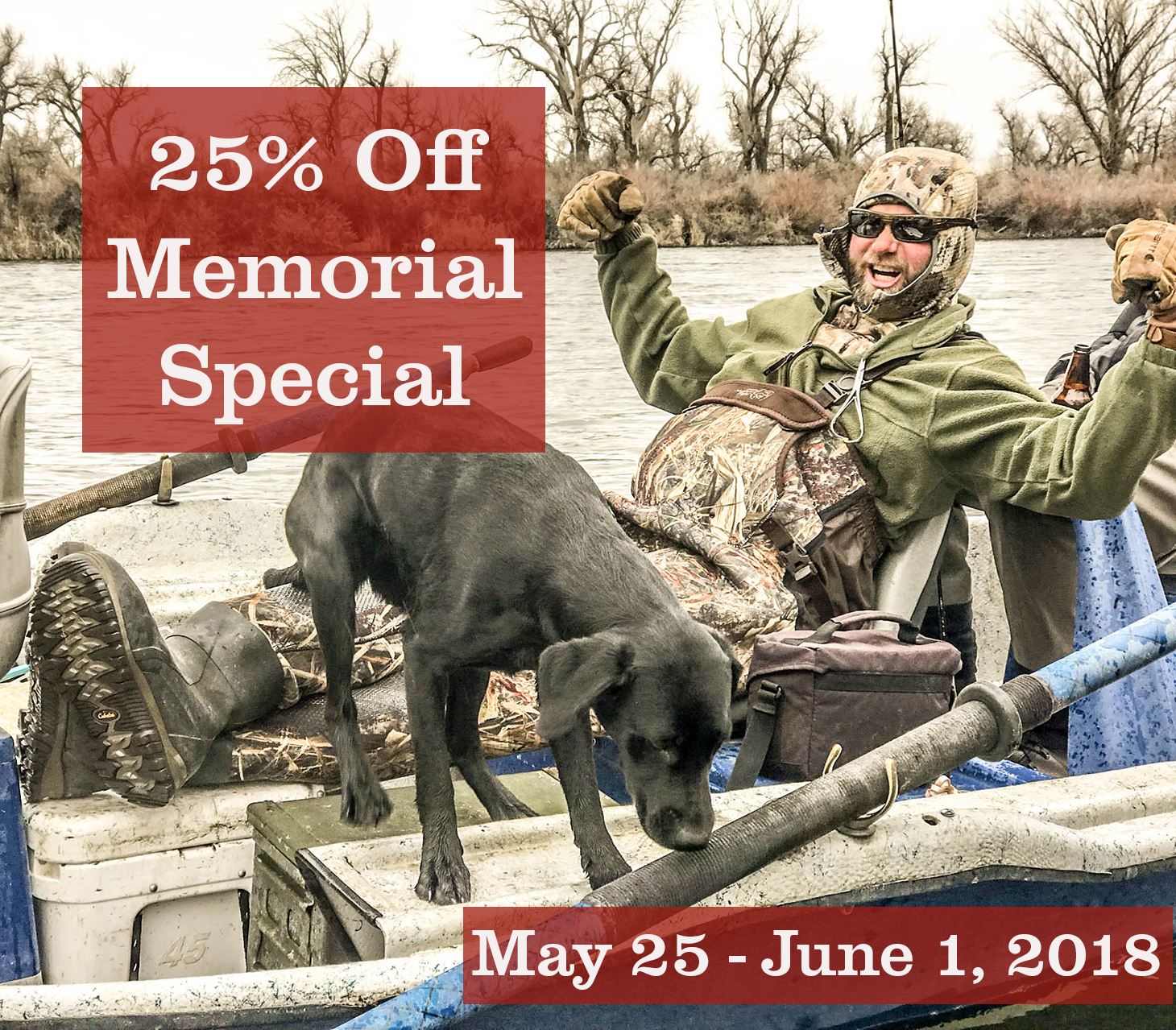 Packages include: private cabin lodging based on double occupancy, Orvis-endorsed guides, three gourmet meals and snacks per day, transportation to and from our fishing areas, flies and all equipment as needed.