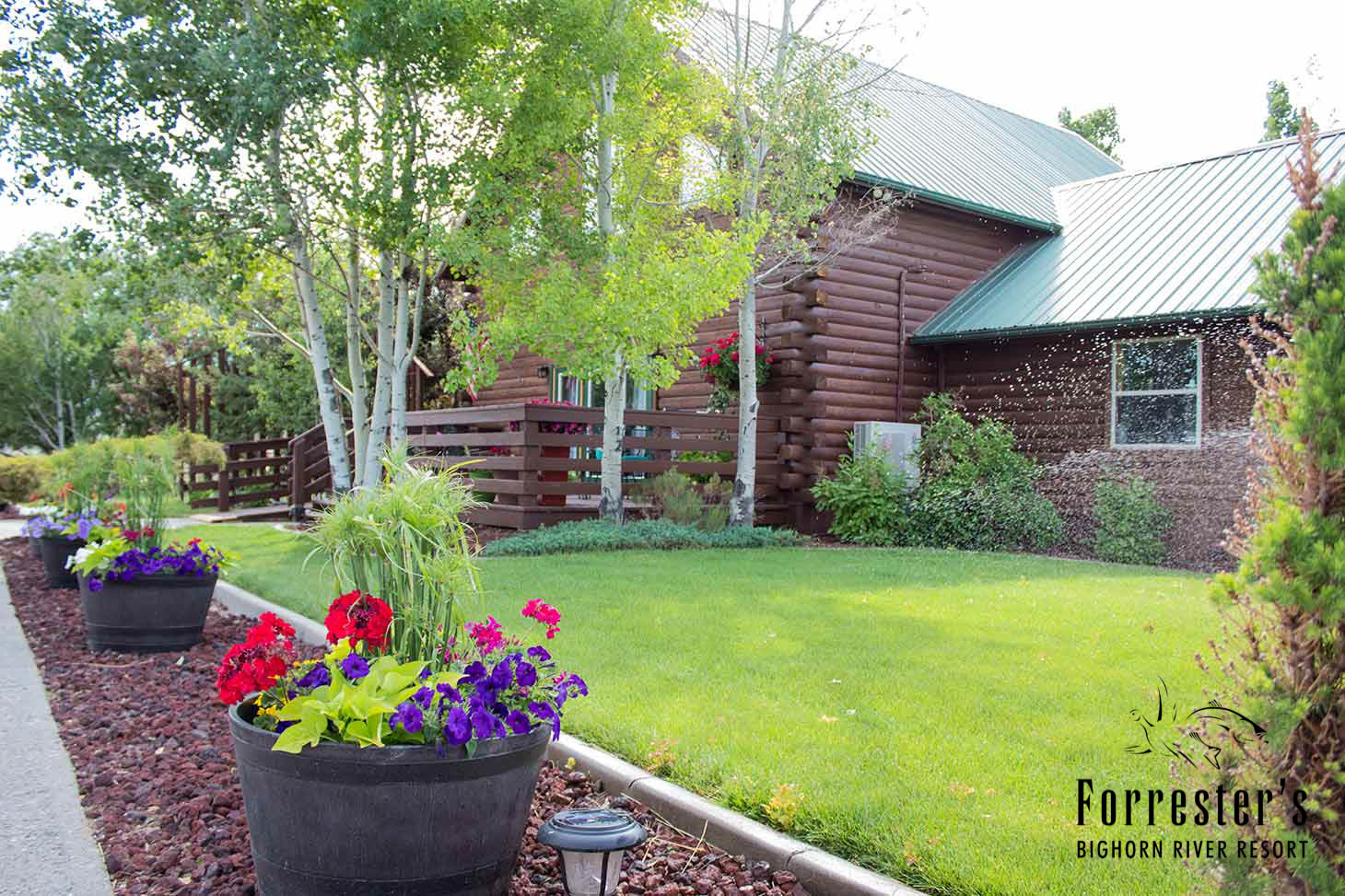 THE BEST ACCOMMODATIONS ON THE BIGHORN RIVER
Forrester's Bighorn River Resort spares no expense when it comes to guest accommodations. Only the highest quality organic coffee and tea are stocked in your private cabins. The personal care amenities were carefully picked to accurately depict the incredible experience at Forrester's Bighorn River Resort. To top off the cozy factor, each cabin is equipped with plush towels and comfortable bedding.
CULINARY EXCELLENCE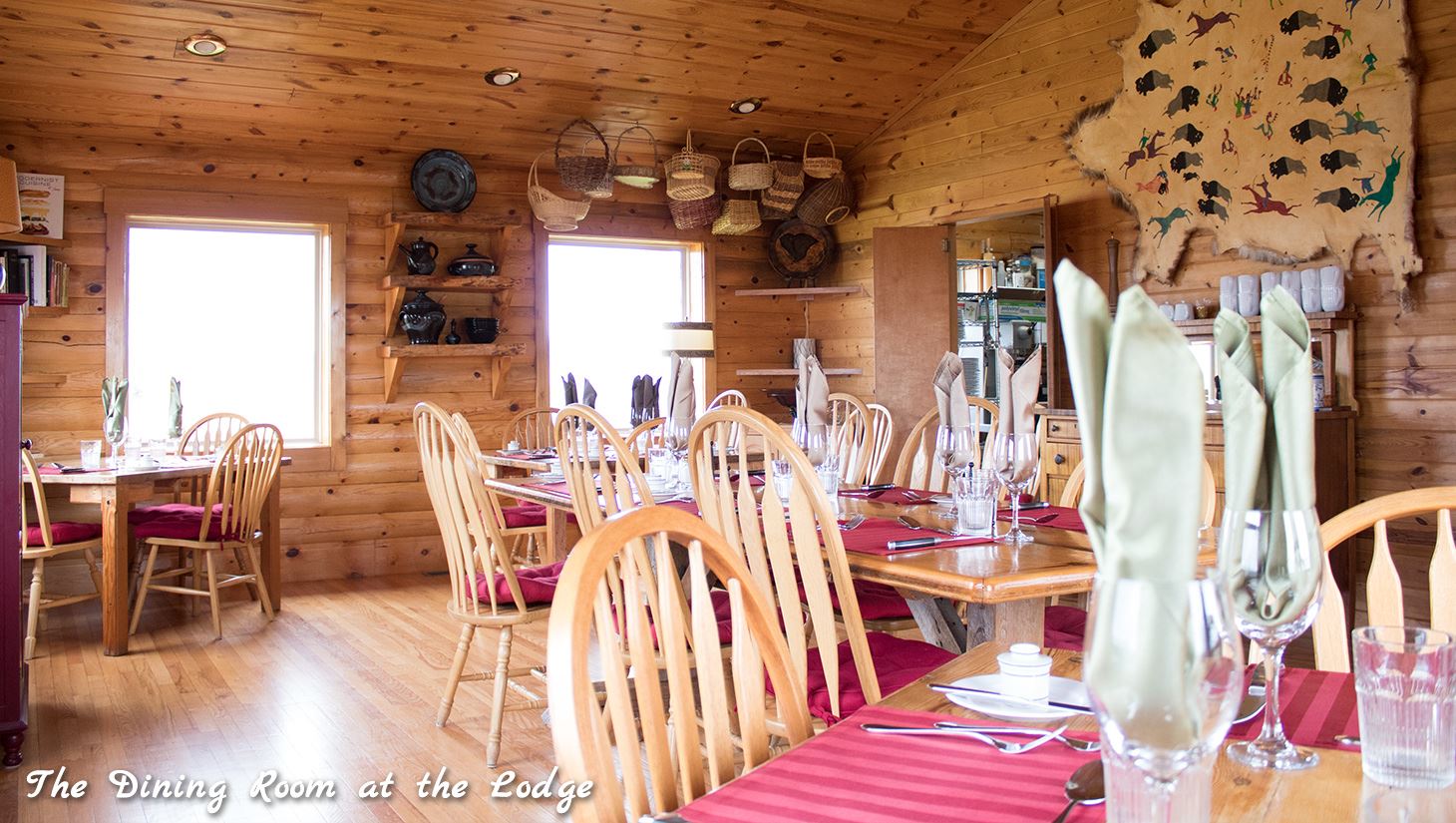 Forrester's Bighorn River Resort provides delectable cuisine by using only the highest quality and wild fresh ingredients found in the Bighorn River Valley. Chef Frank Kerstetter has been with Forrester's for more than a decade, perfecting a Montana brand menu guaranteed to razzle and dazzle your taste buds.
Frank Kerstetter comes to us from Denver, CO, bringing a level of excellence to Forrester's that continues to set us apart on the Bighorn River. Frank has excelled in the culinary arts for over 30 years and feels very fortunate to love what he does. Frank's cooking style is based in Classical French with Regional American and Mediterranean influences. His background has been shaped by working in high-end resorts and restaurants.
Frank graduated from the Culinary Institute of American in 1981. He was Chef de Cuisine at Papillion Café in Cherry Creek, Colorado; consistently rated 96 by Zaggats. During this time, Papillion was chosen by Gourmet Magazine as one of the 10 Best Restaurants of the West. He was also working Pastry/Sous Chef at Mirabelle in Beaver Creek and had dishes featured in Bon Appetite Magazine.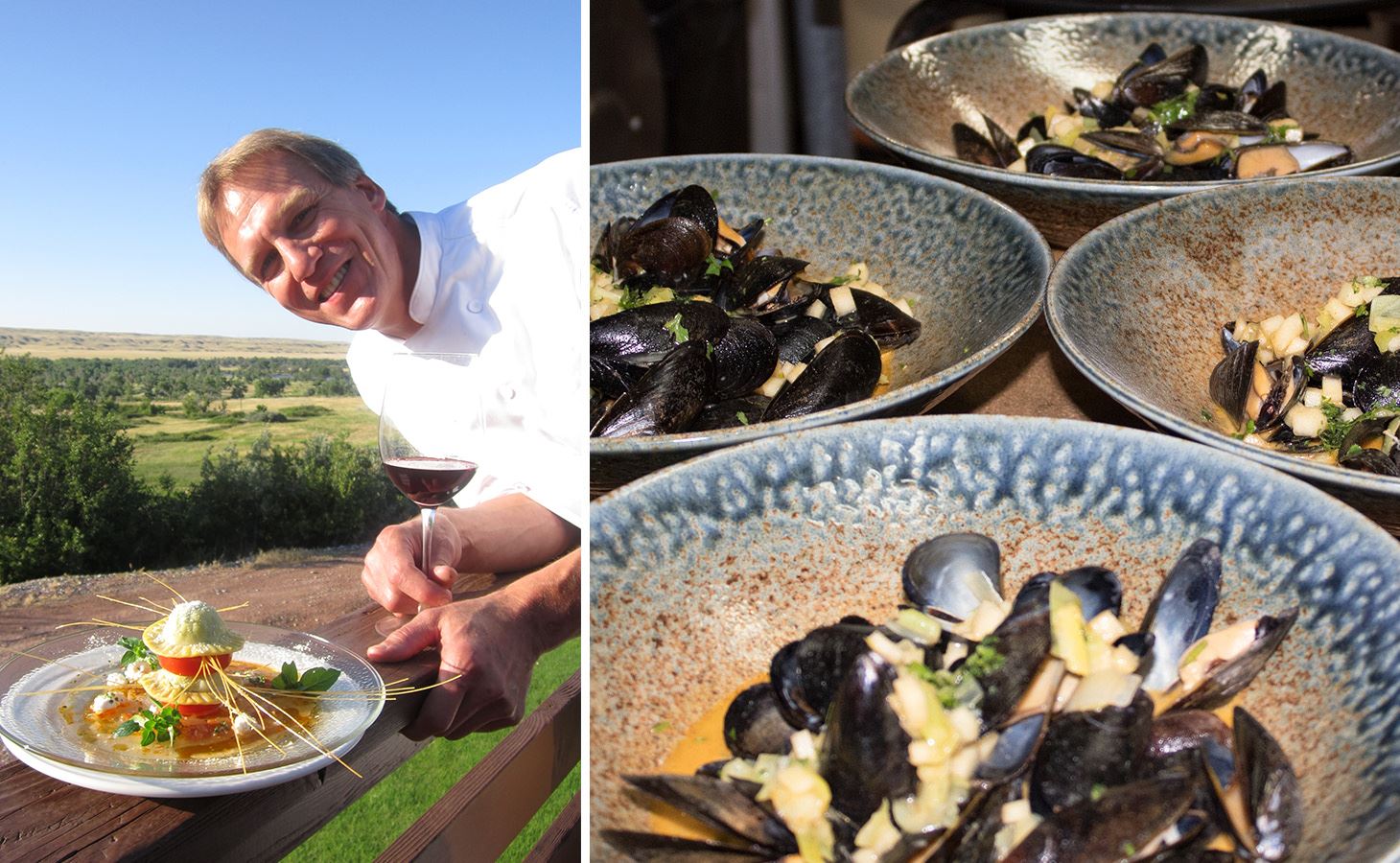 He is passionate and dedicated to his field and this truly shows in Frank's work. His experience from wine pairing, pastries, breads, charcuterie, and artistic meat and fish preparation give him the vast canvas upon which he creates daily.
Frank has taken the concept of river bank to table to an entirely new level at Forrester's Bighorn River Resort. He's coordinated with local bee farmers to keep hives at the lodge so all the honey comes directly from our property. The gardens at the lodge have been planted to yield seasonal crops that fit with Frank's ever changing culinary masterpieces. Almost every jam, sauce, custom seasonings, butter, ice cream's and a variety of other flavors are handcrafted by Frank at the Resort. He even goes so far as to home bake dog biscuits for everybody's favorite lodge dog, Taz.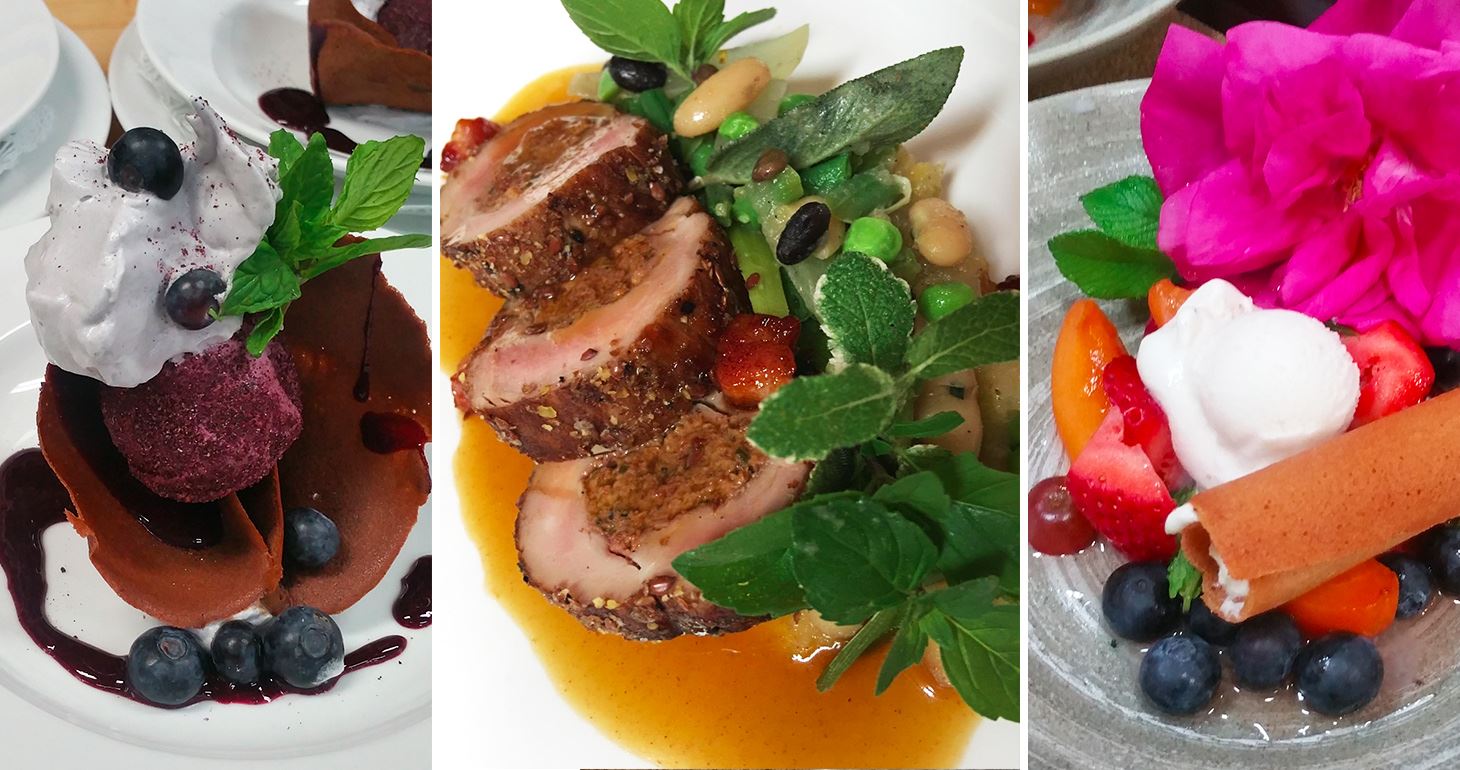 Frank has truly raised the bar in the culinary world of Fort Smith, MT. He brings an incredible level of elegance to the rustic lifestyle of Montana. His dishes rival that of any popular big city restaurant only we promise your view from Forrester's dinning room will be much more pleasing.
People come for the fishing and return for the culinary perfection at Forrester's Bighorn River Resort.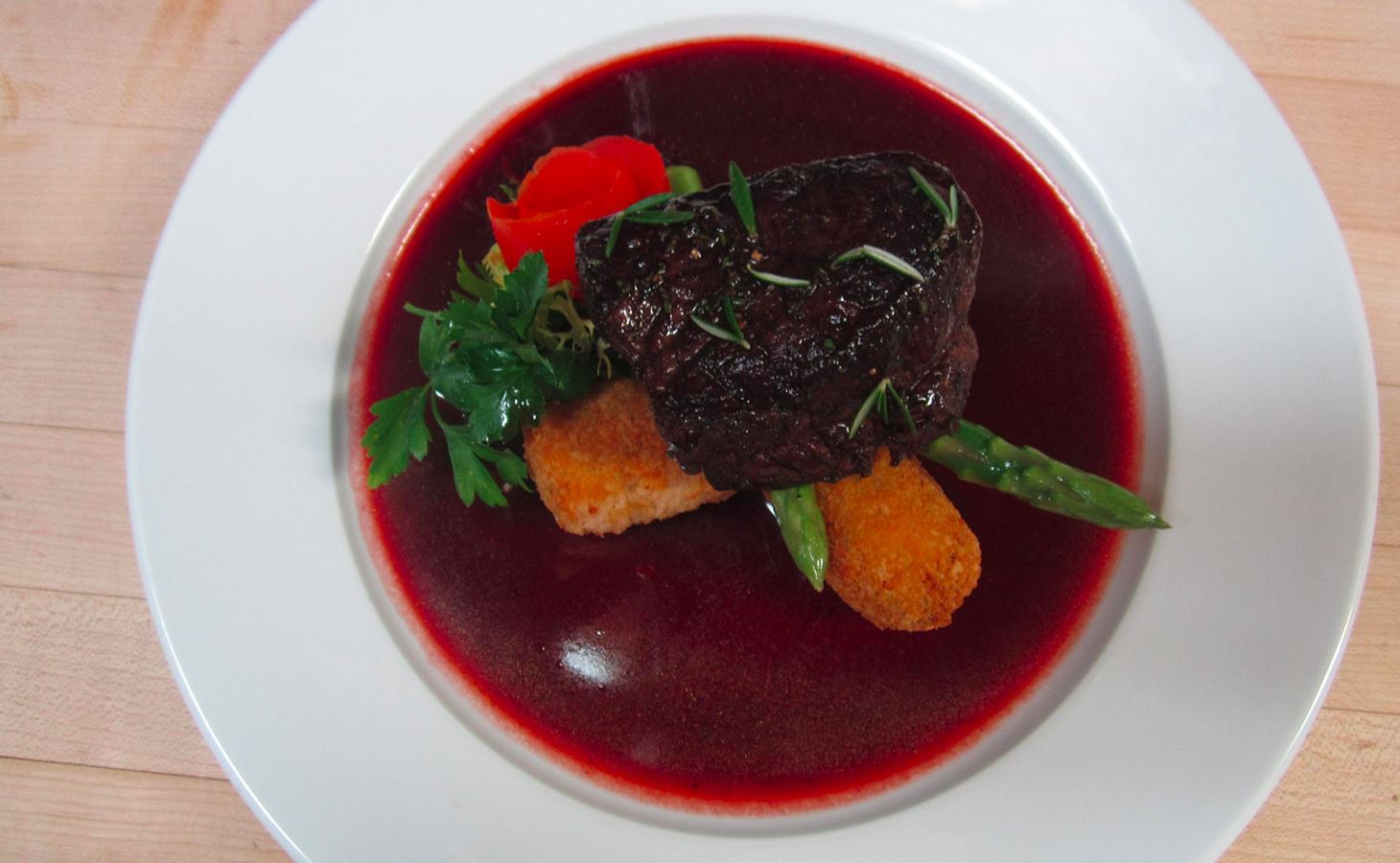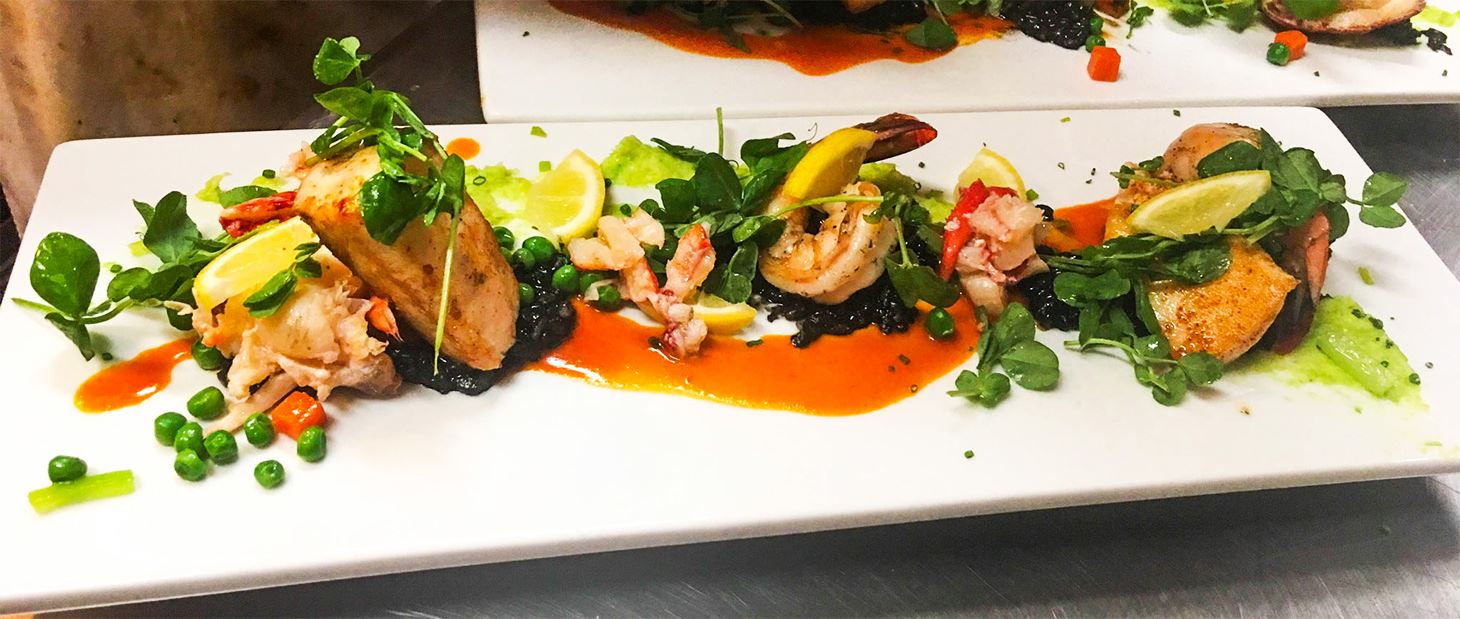 To view more photos of our delicious cuisine, visit our Cuisine Gallery on Facebook
EVERYTHING YOU NEED
Most experienced anglers want to bring their own fly rods and gear, but if they forget something, are new to the sport or simply would rather use our gear we have it all. Forrester's Bighorn River Resort has a full selection of waders and boots to keep you dry. Fly rods and reels are included as well as all the tackle and fly's you'll need to catch fish on the Bighorn River. The Resort also boasts a fully stocked gear shop complete with rain jackets, gloves, winter hats, tee shirts, button ups, Montana memorabilia and much more.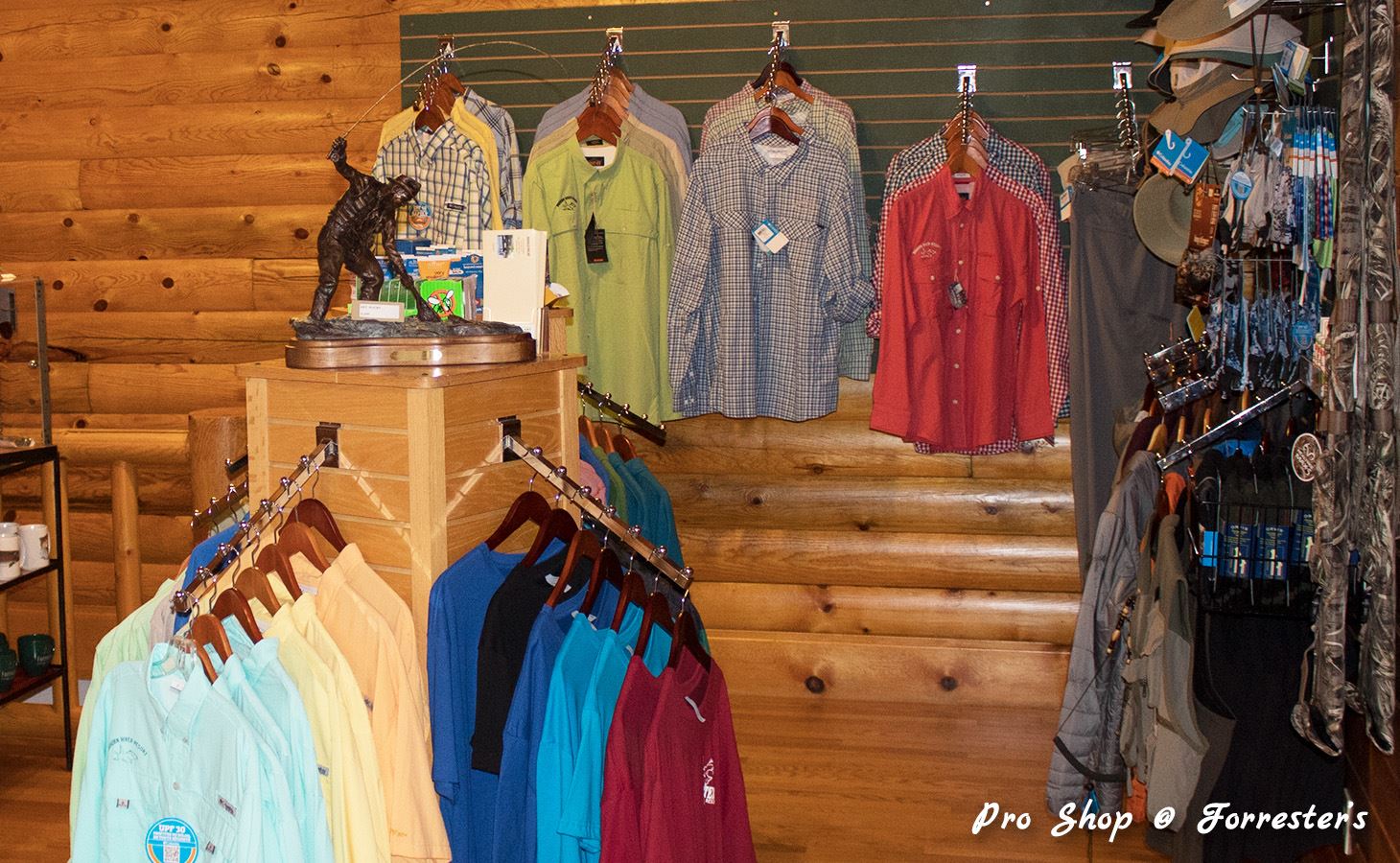 Between the incredible food, cozy accommodations and all inclusive packages, Forrester's is clearly the best choice for a fishing vacation on the Bighorn River in Montana. Come visit us soon!
Forrester's Bighorn River Resort