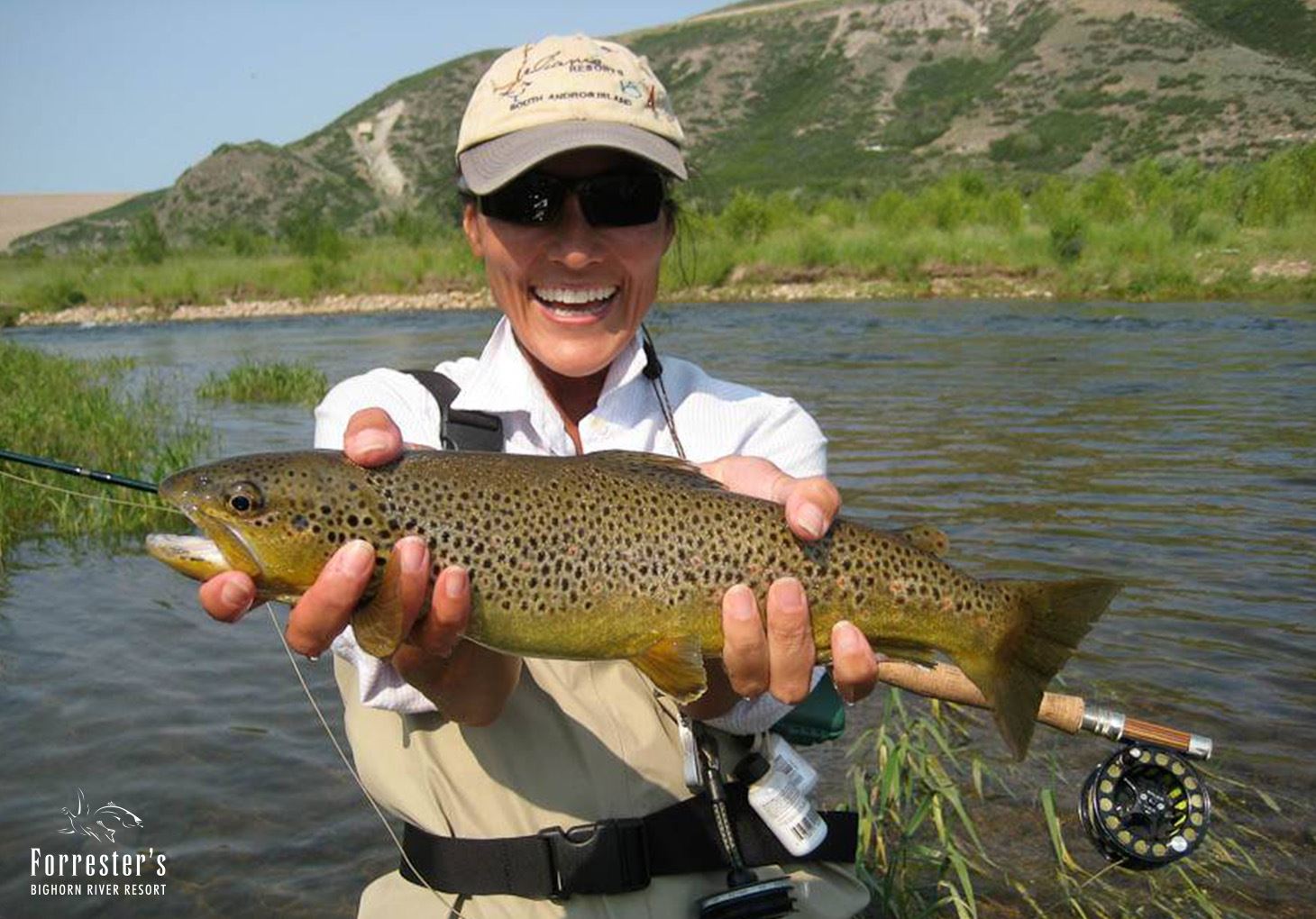 The brown trout was introduced to North America in 1883 but originated in Europe and western Asia. It was introduced to Montana in 1889 and is now found throughout most of the state. They swim throughout the wild rivers of Montana.
They prefer larger, low gradient streams, where temperatures range from 55 to 65 degrees in the summer months, but they also do well in many reservoirs. Unlike rainbow or cutthroat trout, brown trout are considered more predaceous and often feed at night on smaller fish, crayfish, and other invertebrates.
One of the indicating traits of a brown trout is the spots with halos on the gill covers. Besides that, these trout may lack red and orange spots and their black spots are described as irregularly rounded or shaped.
Spawning season for brown trout is in the fall. Like native trout, brown trout spawn in gravel beds. They have been known to move upstream some distance or into a tributary to spawn. The usual size for these trout is 12-20 inches, but large fish are not uncommon, and the state record is 29 pounds.
Visiting Forrester's Bighorn River Resort is the perfect way to get your hook into a brown trout. Our Bighorn fly fishing program is designed for expert and beginner fisherman alike. Our guides are friendly and helpful; they possess extensive knowledge about "The Horn" and the beautiful brown trout that swim through.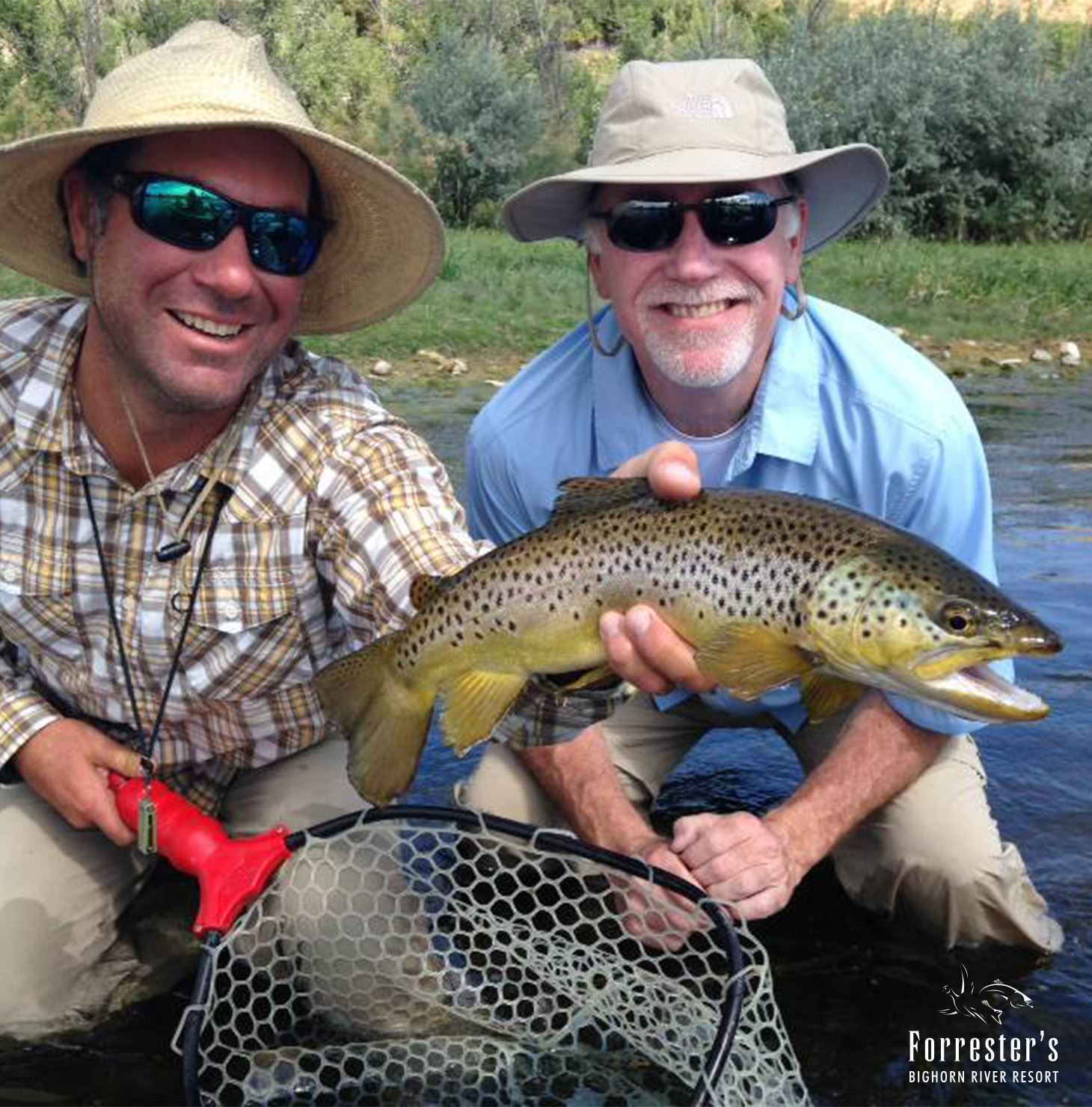 Learn more about our:
See the brown trout with your own eyes. We offer the largest concentration of brown and rainbow trout in the west. For the outdoorsman looking for the best brown trout fishing, let Forrester's Bighorn River Resort be your choice of destination.
When you are ready to visit "The Horn," call our fly fishing resort at (406) 333-1449 and make your reservation.