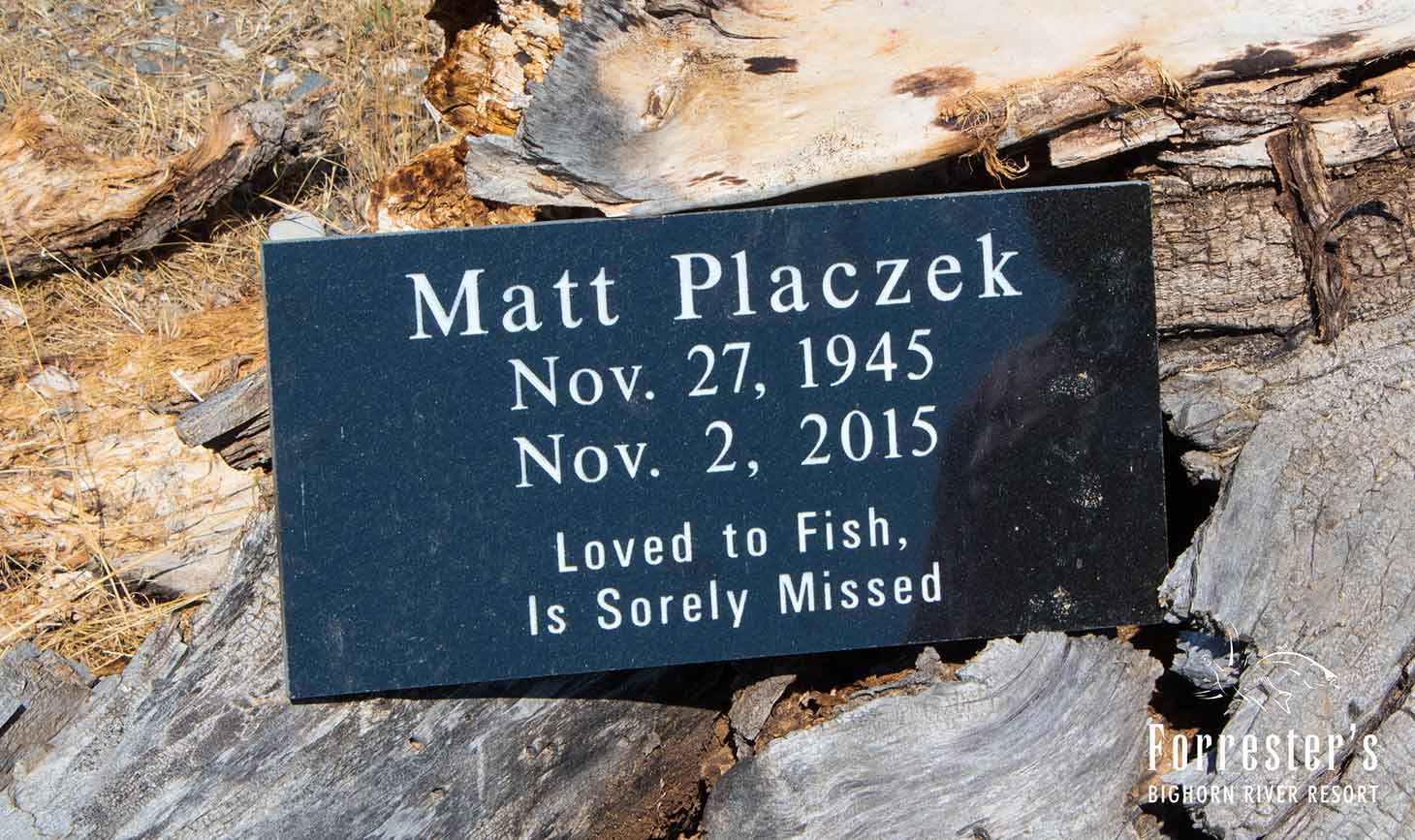 Many of you may have noticed a plaque of black and gold on the river left side of the aquarium hole on the Bighorn River. The plaque honors a great fly fisherman, a great friend and great man. Matt Placzek was an avid fly fisherman who fished all over the globe, but always considered the Bighorn River to be one of his favorites. He preferred dry fly fishing. However, like all true anglers he enjoyed the challenge of catching them however he could. Matt was an attorney living in Springfield Missouri. He leaves behind his wife Ellen and a legacy of incredible children. 4 attorneys, 1 doctor and 1 PHD Geologist. Hopefully all his kids will come visit him on the Bighorn River someday.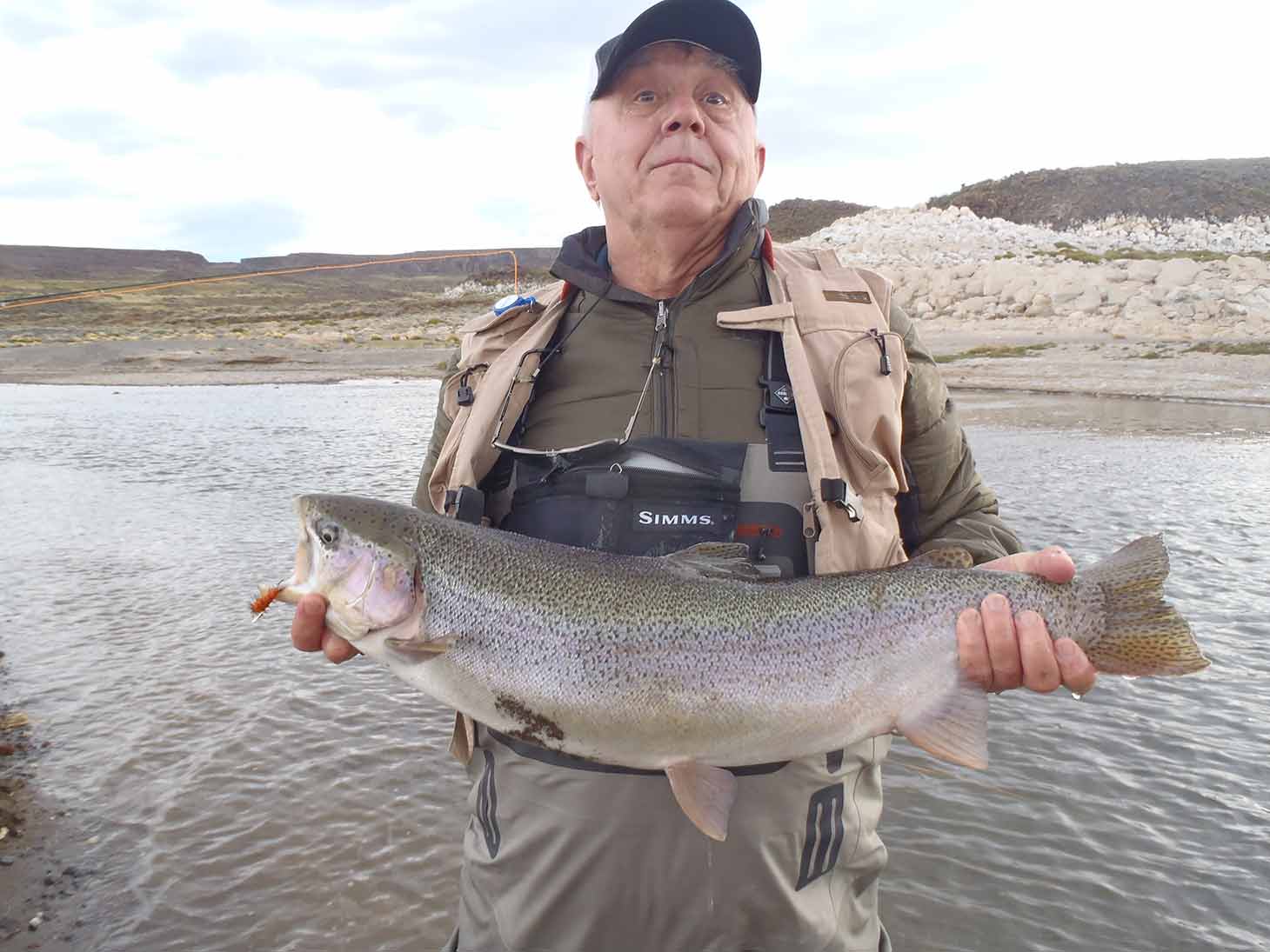 Matt had a vibrant personality with his crazy hair, endless passion for fly fishing and boundless energy. His friends would tell you that he would go miles out of his way to help them out with point on advice and a no bullshit attitude. Matt never expected anything in return when his assistance was rendered. By looking and talking to a fun loving Matt it was hard to believe the caliber attorney and man that he was. He was deadly in the courtroom and passionate about life. When Matt took a job he went at it with all of his might.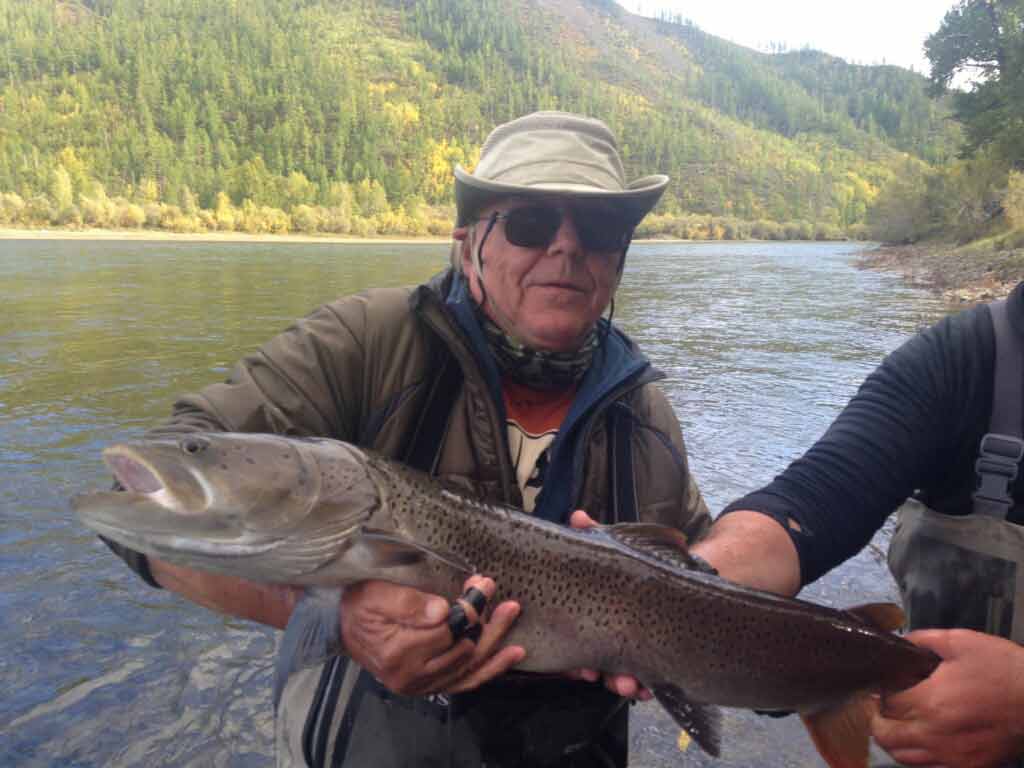 I had the opportunity to be in the aquarium when his best fishing friends and his son placed the plaque. The love that fell with the tear from his son's cheek as he praised his father one last time will forever live in my soul. Matt's son Greg was with his father when he suffered a ruptured aneurysm while mid cast in Argentina. They were so far away from help that Matt's fate was inevitable.
Matt Placzek passed in November 2015 and his friends brought him back for one last cast on the Bighorn River. Matt died doing the very thing that brought him life. I think we all hope to be as lucky when our time comes.